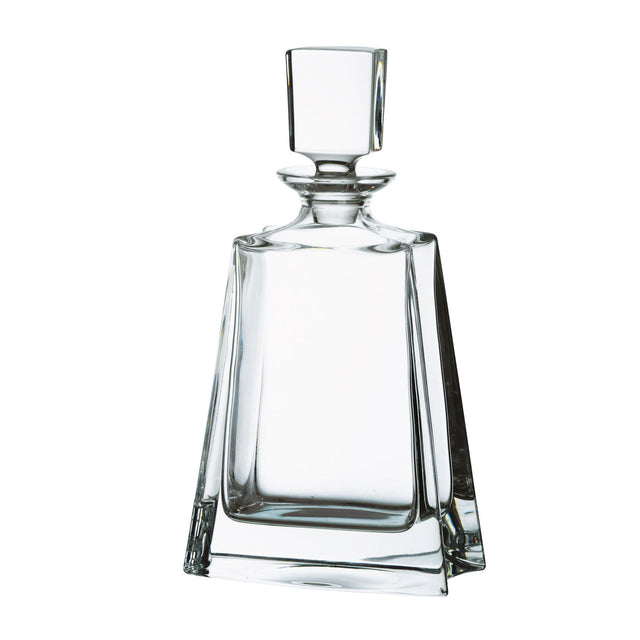 Key Features
Classic design
With strong angles
Material - Lead Crystal
Capacity - 60 cl
Dimension - 26.5 cm x 14 cm x 8.5 cm
This Boston decanter makes the perfect addition to a sophisticated glassware collection! The stylish crystal glass vessel features a rectangular base with curved sides, inwards on the short sides and outwards on the longer two sides complete with a fabulous tall, rectangular stopper.

The combination of strong edges and curved sides create a very tactile design with a classic yet contemporary feel to it. The heavy base with a wide rim will add a stunning visual effect, that will give your favourite Whisky, Brandy or sherry a glow.

The Bohemia decanter is hand made and mouth blown and perfect to hold your favourite tipple in style. It continues the legacy of the extraordinary tradition of Czech crystal glass, which dates back to the beginning of the 18th century. Czech crystal glass is one of the best in the world and is a guarantee of quality, characterized by beauty, style and utility.
A stunning gift for him!