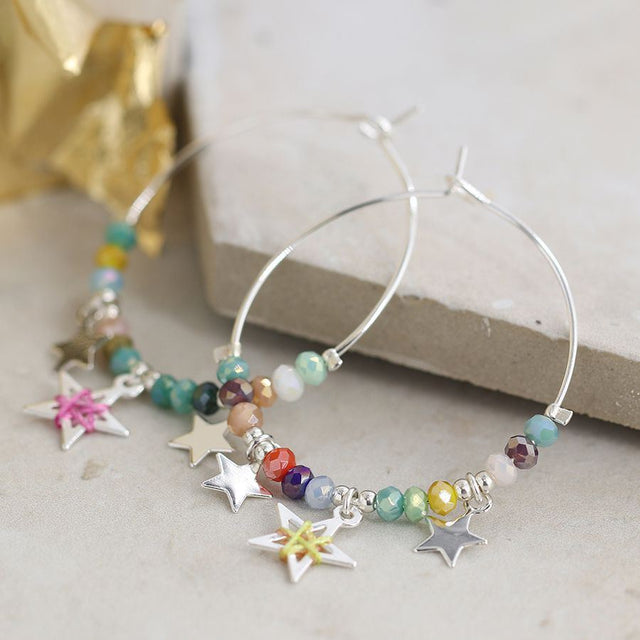 by POM Boutique
Mixed Colour Beaded Star Charm Hoop Earrings
Key Features
Star charm detailing
Wire hoop design
Colourful beads
Material - silver plated brass
Whimsical and super pretty, these unique star studded earrings will bring a sparkle to your look! The enchanted design features colourful facetted beads alongside silver star charms threaded on a simple wire hoop.

They are easy to wear, add a vibrant pop of colour to any outfit and the attention to detail is sure to catch the eye.

Let the stars dance!