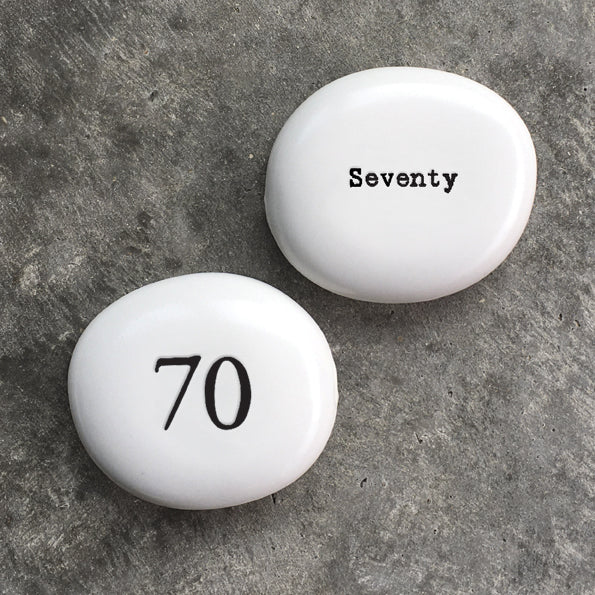 Key Features
70 on the front
Seventy on reverse
Material - Porcelain
Dimension - 4 cm x 3.5 cm x 1.7 cm
Lovely Birthday decoration!
This wonderful porcelain decoration in a natural pebble shape is the perfect little Birthday token! It features the number 70 on one side and the word 'Seventy' on the other.
A lovely Birthday keepsake!