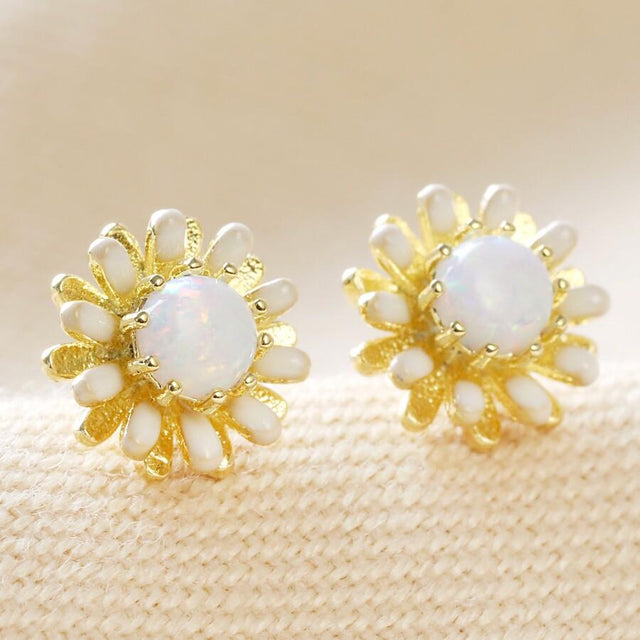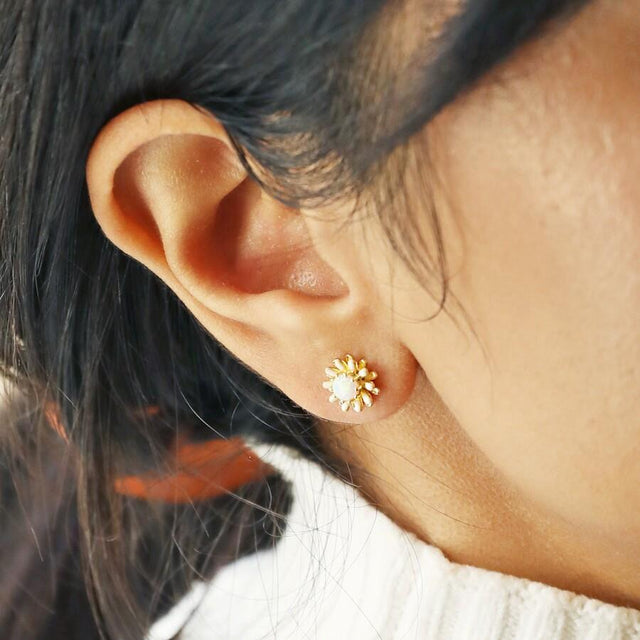 by Lisa Angel
Opal and Enamel Floral Stud Earrings in Gold
Key Features
Floral design
Opal stone detailing
Material - gold plated brass
Stainless steel posts
Butterfly push backs
Dimension - 9 mm x 9 mm
These intricate opal studs are the perfect everyday accessory to add to your gold jewellery collection! The sweet studs feature delicate white enamel details on the tip of each petal, as well as a shimmering opal stone to the centre.
When caught in different lights, opal glows in a different shade, from blue to pink, making these earrings a truly unique.
They are perfect for styling alongside other studs or hoops as part of a curated ear look.
Floral beauites!