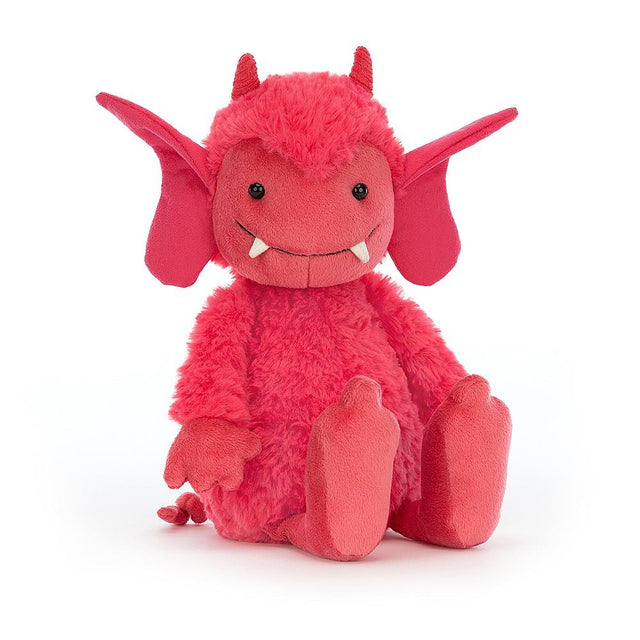 Key Features
Cute stitched smile

Colour - Pink

Material - Polyester plush
Suitable from birth
Size - 27 cm x 9 cm
This quirky pal is the adorable Pandora Pixie! Pandora comes from a land where pixies are pink and gremlins are green.
With a fluffy bright pink coat, paddy hands and feet, large, perky ears and ferocious fangs this mythical cutie might try to look scary but actually gives the best secret snuggles!

Cheeky but charming!