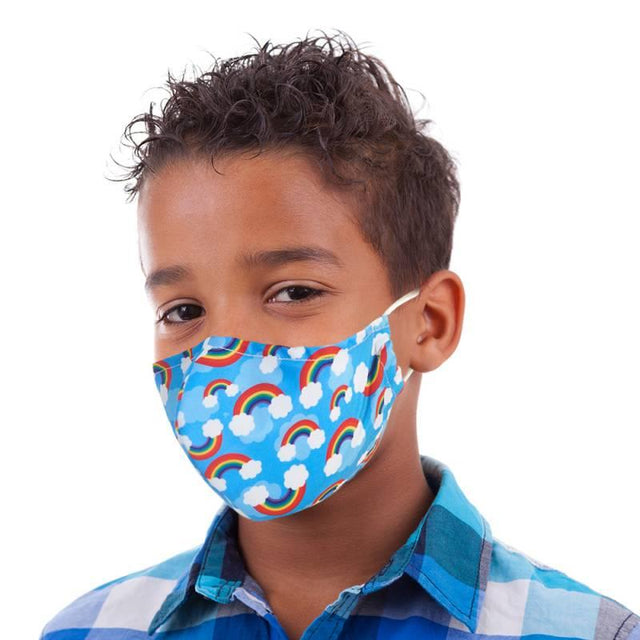 Key Features
Children's size

Protective face covering

Reusable and washable

100% recyclable material

Two adjustable ear loops

Effective protection against airborne germs, allergens, dust and pollution
Make your children see the bright while being a part in helping to protect themselves and those around them! This kid's mask is comfortable & durable and features a lovely rainbow print polyester exterior, and a soft cotton interior.

The mask is secured with two adjustable ear loops, giving a secure fit and preventing glasses from fogging up. For additional safety, it is also equipped with pockets to hold additional filters (please note that filters are not included).
Please remember that no face mask can guarantee 100% protection against viruses.
Make others smile (underneath their own masks)!