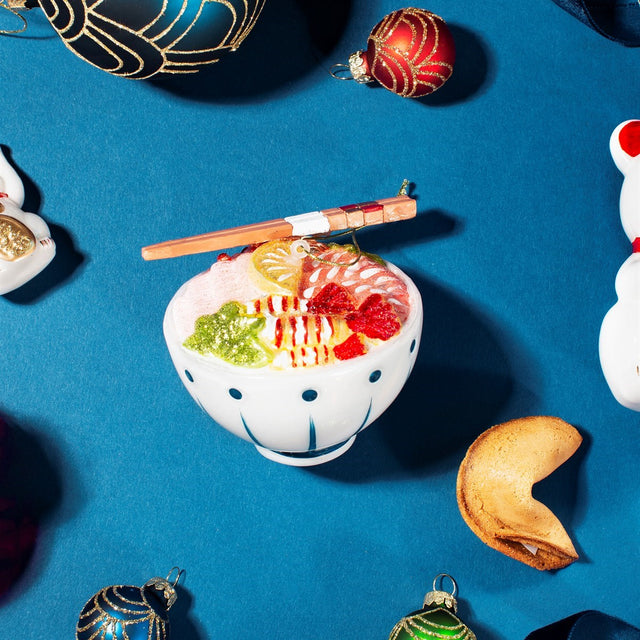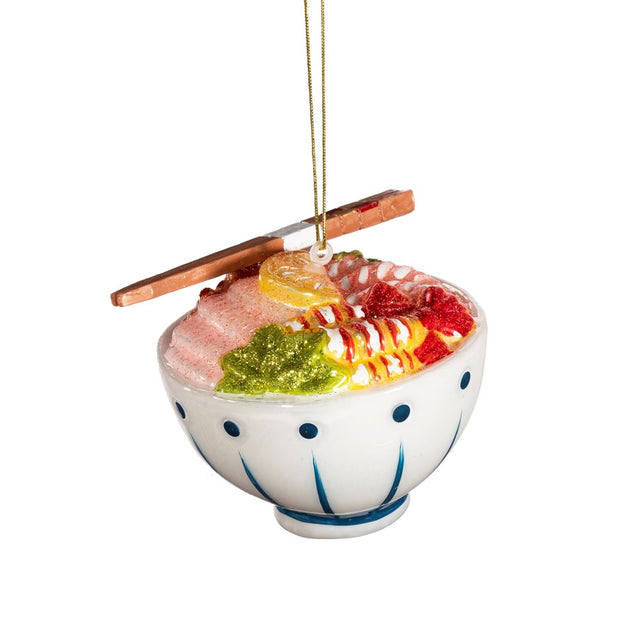 Key Features

Ramen shaped bauble

Material - Glass

Multi coloured with glitter detailing
Measures - 8.3 cm x 7.3 cm x 9.3 cm
Japan inspired decoration
This festive bowl-shaped Christmas bauble is sure to be a ramen-tastic addition to your tree! Noodle your way to the perfect holiday decor with this totally unique decoration for a unique twist on the classic hanging bauble.
A great wee gift for fans of Japanese cuisine, treat your Ramen buddy to this colourful decoration that will look wonderful hung on the Christmas tree or in a special spot in the kitchen.
Suddenly we are hungry...