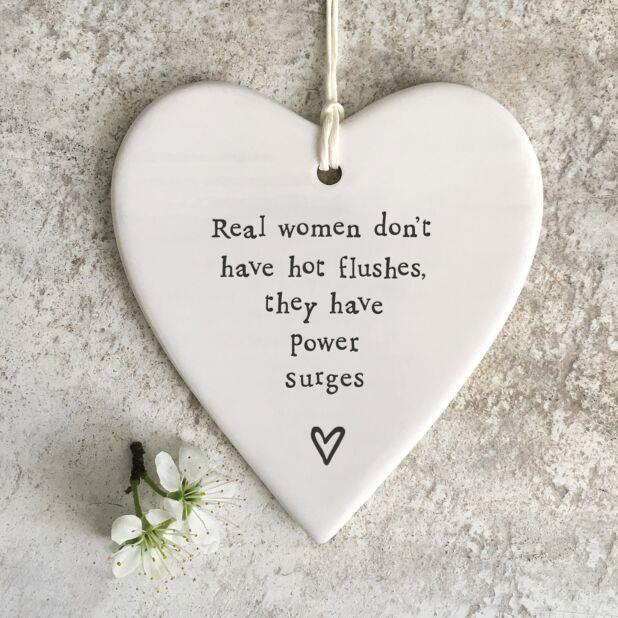 by East of India
Real Women Hot Flushes Round Porcelain Hanging Heart
Key Features
Empowering statement
Material - Porcelain
Colour - white
Dimension - approx. 10.5 cm x 10.5 cm
A brilliant way to get an important message across! This lightly ribbed white porcelain heart is engraved with a text that reads: 'Real women don't have hot flushes, they have power surges'.
It has a string attached so it can be hung from a wall, door or elsewhere, displaying its humorous message to all those who walk past.
This delightful heart makes a wonderful gift for a friend or loved one that could use a bit of humour while dealing with menopause.

Fun, quirky & empowering!