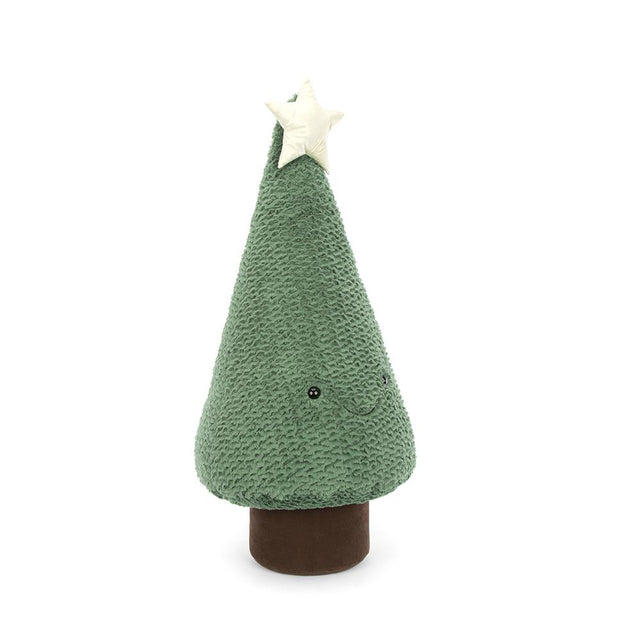 by Jellycat
Really Big Amuseable Blue Spruce Christmas Tree Soft Toy
Key Features
Shimmering star detailing
Cute smiley face
Colour - green & brown
Material - Polyester plush
Dimension - 92 cm x 45 cm

We think we found the perfect Christmas tree! This lovely smiley tree will brighten up your home and add a quirky cuteness to your Christmas decor!
Big Amuseable Blue Spruce Christmas Tree is a sturdy pal that comes with a beany trunk, a festive smile and a shimmering pastel gold star!
He is all spruced up for the party season and the star of any room!
He loves to gather Christmas gifts around him!