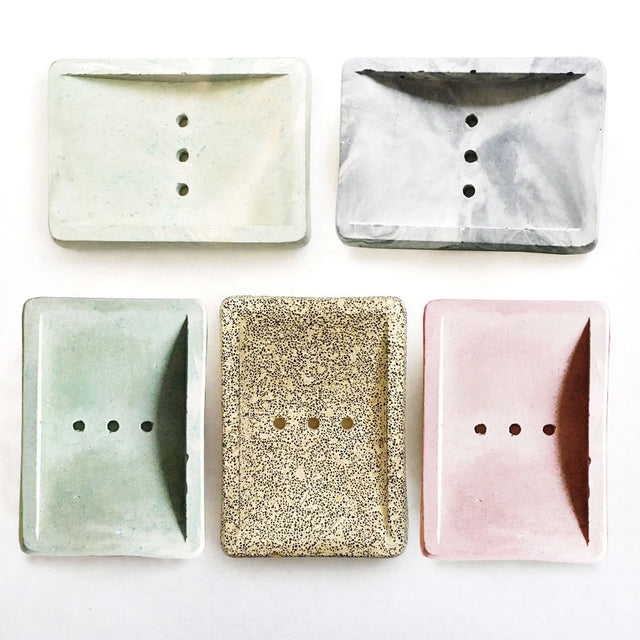 by Maia Gifts
Rectangular Concrete Soap Dish - Assorted Designs
Key Features
Rectangular shape
Assorted designs
1 provided - selected at random
Material - concrete
Dimension - 13 cm x 9 cm x 2.5 cm
This bathroom accessory is a stylish addition to your home! The soap dish is made from pigmented concrete. It features a curved inner surface and drainage holes for great soap preservation. It's hand waxed for a gorgeous shine.
The contemporary designs are hand made and come in assorted patterns & colours. We will select a lovely one at random for you.
A real treat for your home!