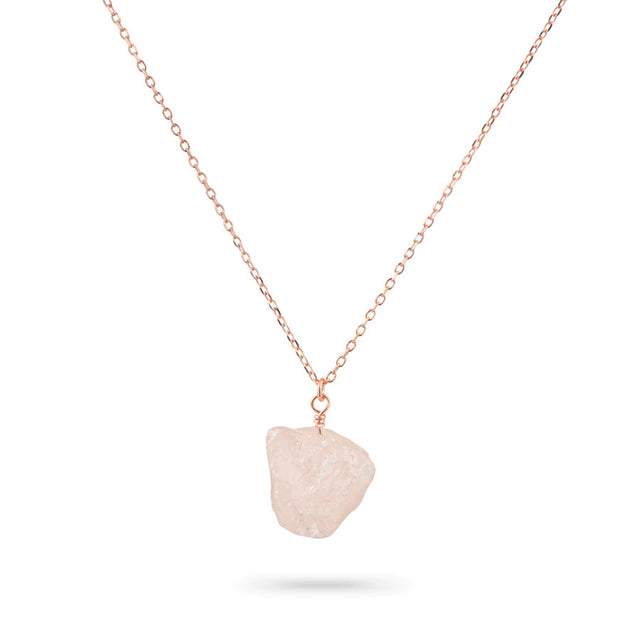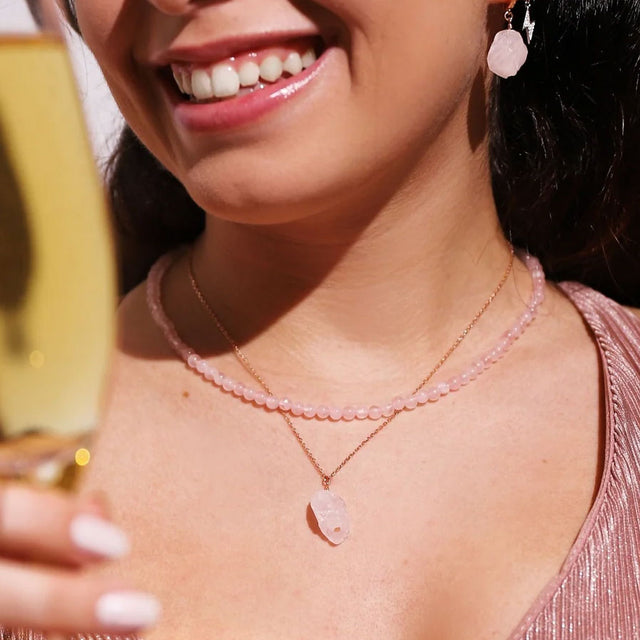 Key Features

Rose Quartz Crystal Necklace

Chain Material - Sterling silver with rose gold plated finish

Pendant - approx 14mm x 12mm
Necklace length - 40cm + 5cm extension chain
This beautiful rose gold chain with rose quartz crystal is the perfect piece of jewellery to give your outfit a little sparkle! Glam up with this rose gold stunner - the delicate pendant looks simply divine and will add a little natural magic to your look.
Believed to promote self-love, peace and healing, rose quartz is a favourite crystal to keep near. Set your intentions and enjoy the beauty this necklace will bring to your days. It also makes a wonderfully special gift for a friend or loved one.
It's beauty is crystal clear!