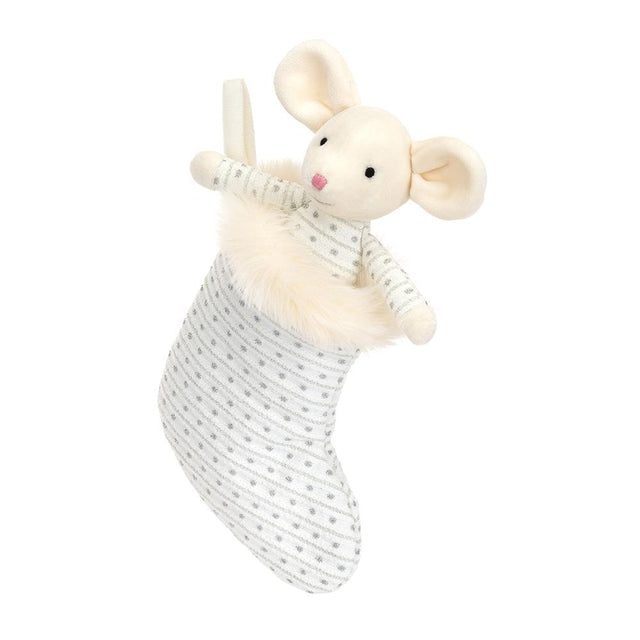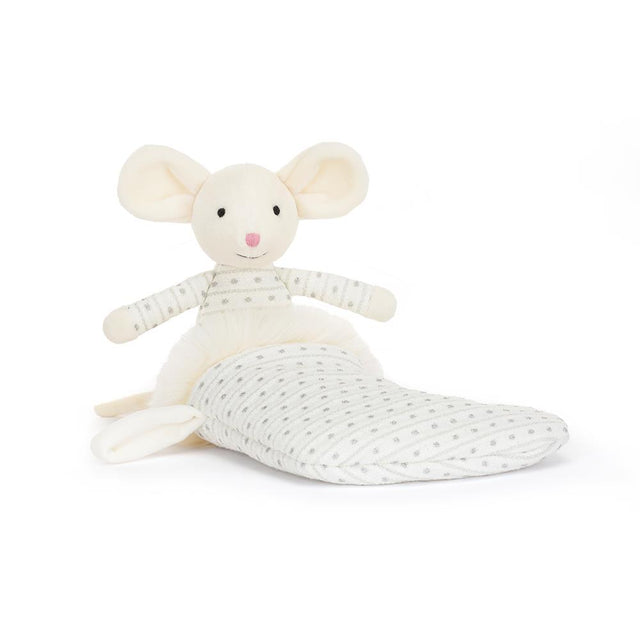 by Jellycat
Shimmer Stocking Mouse Soft Toy
Key Features
Cute outfit & Stocking sock
Stitched detailing
Colour - cream & grey
Material - Polyester plush
Dimension - 20 cm x 9 cm
This little shimmering mouse can't wait to curl up in a silver padded stocking with glittery stripes!
The wriggly sweetie has round creamy ears and a pyjama that matches the fancy stocking. Give this mouse a goodnight hug then tuck them up for very squeak dreams!
The softest sleeping spot!