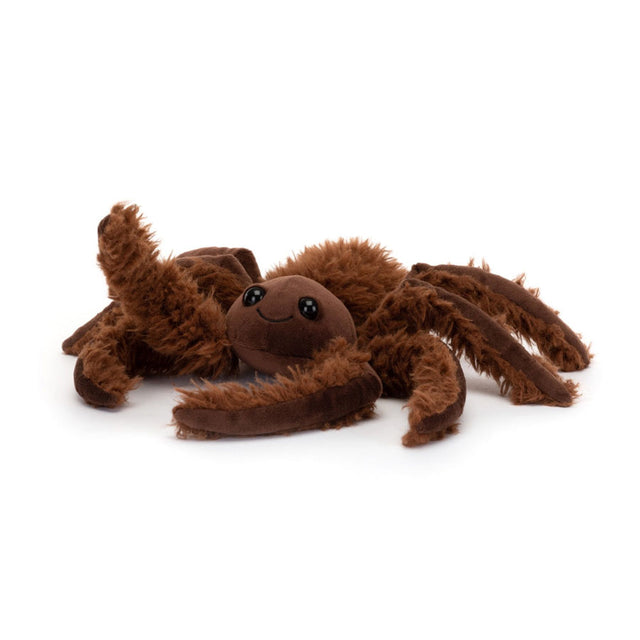 by Jellycat
Small Spindleshanks Spider Soft Toy
Key Features
Cute large eyes
Colour - brown
Material - Polyester plush
Dimension - 

15 cm x 35 cm
How can anyone have arachnophobia with this adorable little guy is creeping about?! Look at those big, bright eyes full of delight to see you!
Spindleshanks Spider is a little bundle of fluffy joy, the eight legs covered in a deep chocolate brown fuzz are perfect for cuddling.
Watch out, he'll spin a web around your heart!