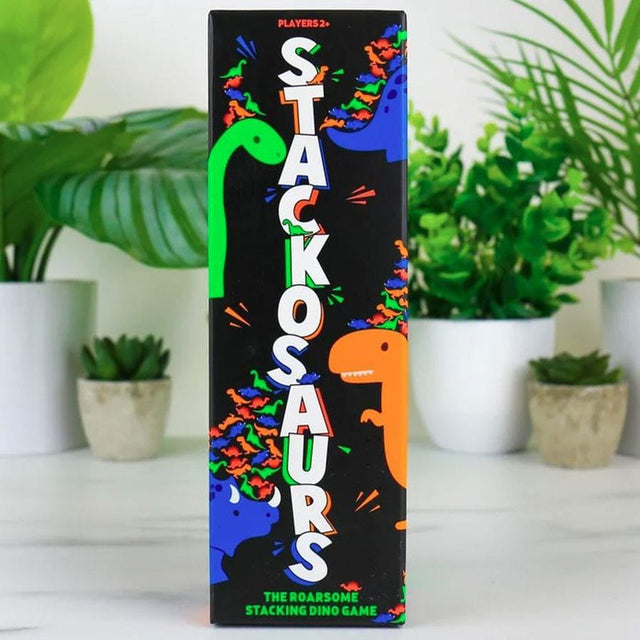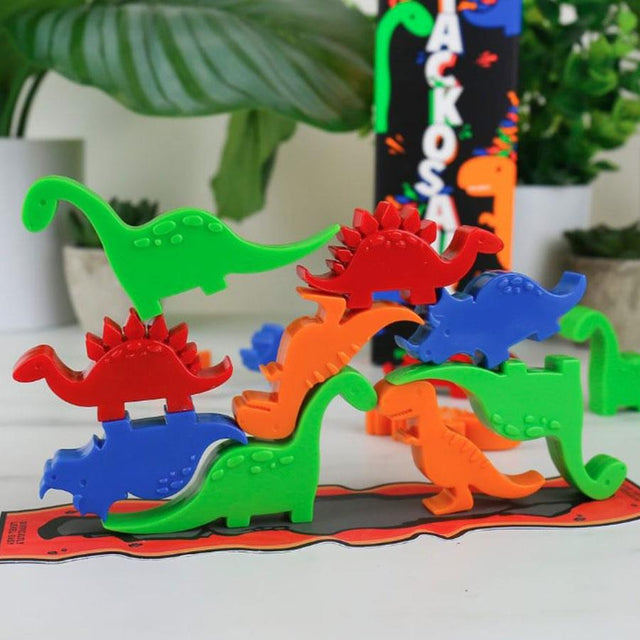 Key Features

Stacking dinosaurs game

Colourful dino figurines
For 2+ players

Suitable for ages 6+

Fun gift idea for dino lovers!

Stack up the fun with this brilliant dinosaur stacking game! Take turns rolling the dice, selecting your dinosaur and stacking them as high as you can. Don't let them fall, or you'll be out of the game! 

A fantastic and challenging game of strategy and balance that is sure to become a new family favourite! Grab a friend, or the whole gang, and see who can stack their way to Jurassic glory!
Totally roarsome!