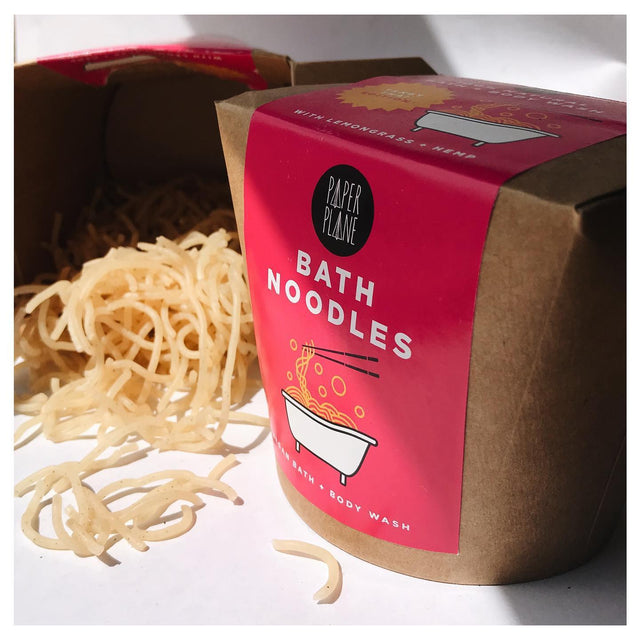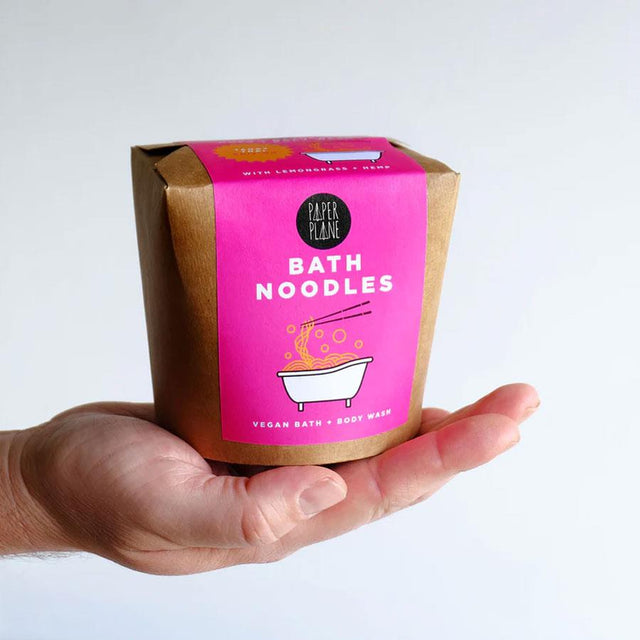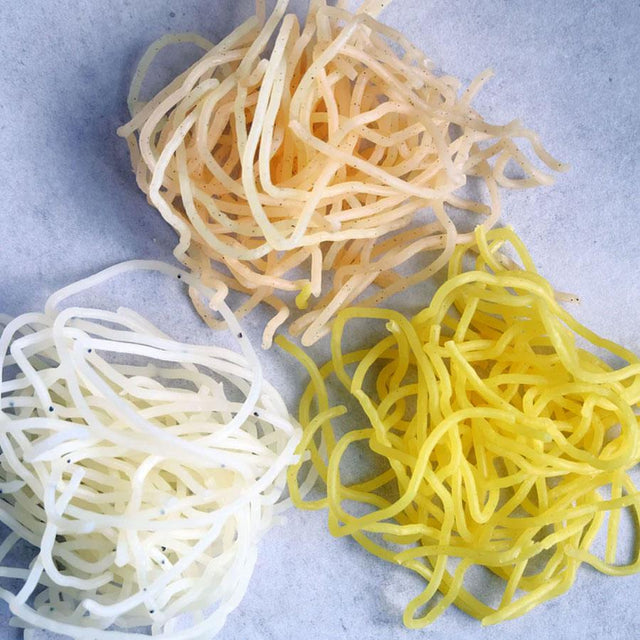 Key Features
Noddle box presentation
Scent - lemongrass and hemp

100% natural
Vegan, sustainable & eco-friendly 

Contains approx. 95g
Spice up your bath time with this fun bath noodles! Tangy Thai is an amazing blend of lemongrass and hemp. The noodles are presented in a noodle box style packaging.

They contain a natural exfoliant to smooth your skin and are full of natural oils to moisturise and cleanse.
Simply take a pinch of bath noodles and rub into wet skin for a bath or shower time treat.

So zingy!