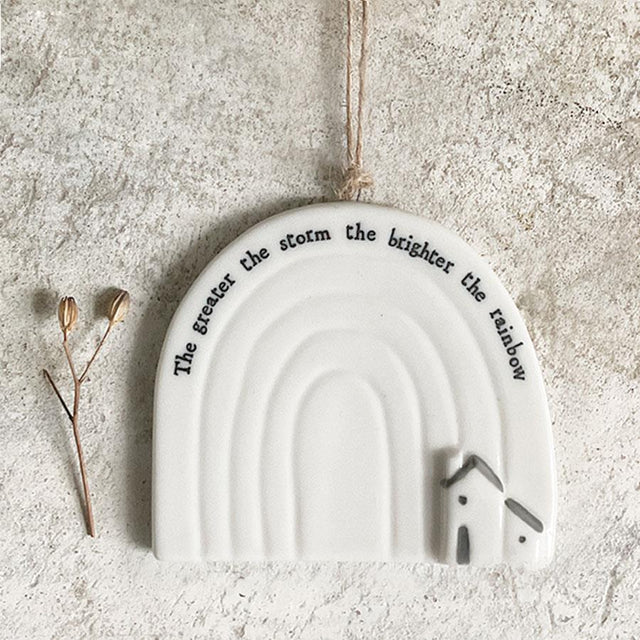 Key Features
Rainbow & houses design
Inspiring quote
Material - Porcelain
Dimension - 7.5 cm x 6.5 cm

This lovely home decoration will help you to always look at the beauty of life and to keep in mind that hard times will pass.
The sweet porcelain hanger features a rainbow arch and two little houses. The quote along the arch reads 'The greater the storm the brighter the rainbow'.
See the world in a positive light!