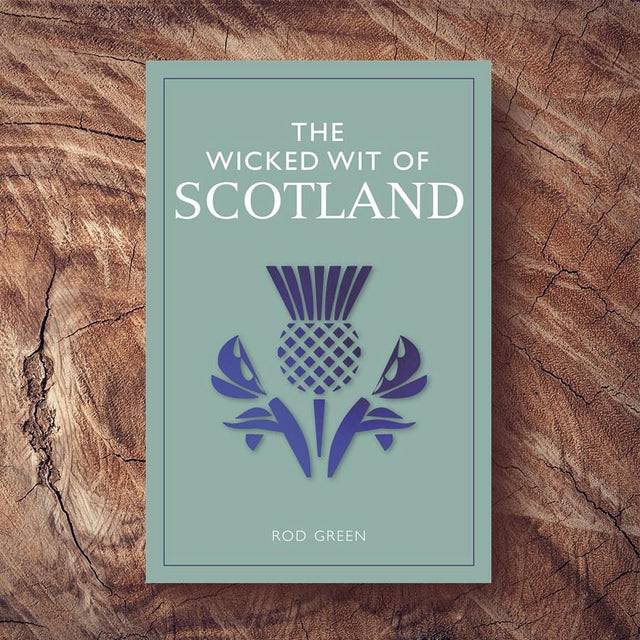 Key Features
Author - Green, Rod
Format - Paperback
Style - Black & white line illustrations
Pages - 160
Dimensions - 19. 8 cm x 12.9 cm
This collection of stories, quotes, quips and anecdotes from Scots talking about Scotland, and from others all over the world relating what they most admire about the country and its people is full of wit and wisdom.
Writers such as Armando Iannucci, Compton Mackenzie, Stanley Baxter and Neil Munro write about the sometimes dubious delights of Scottish cuisine, the culture, folklore, politics and sport of the country which gave the world whisky, television and Long John Silver.

A wickedly fun read!