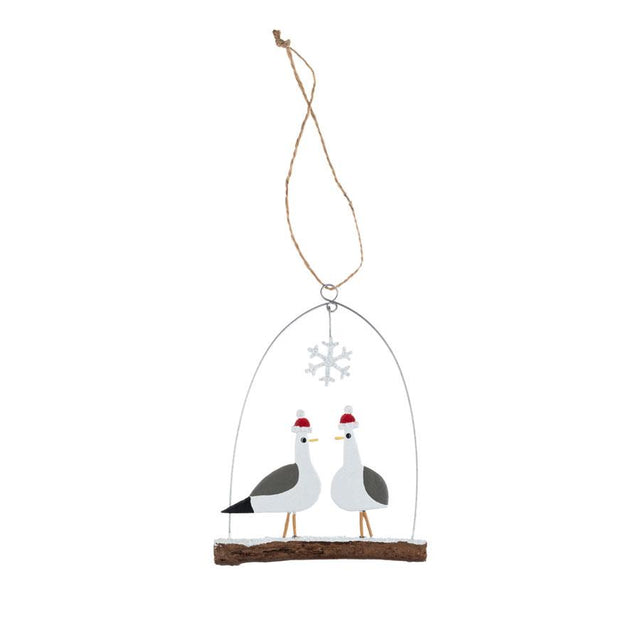 Key Features

Quirky hanging decoration

Two Seagulls in Santa hats
Material - Metal
Dimension - 8.5 cm x 11 cm x 1 cm
Perfect festive decoration for bird lovers
Squawk squawk! It's time to get festive, you hear?! They're not one of the birds who get a mention in 'The Twelve Days of Christmas', but we think this pair of Seagulls know how to get the Christmas spirit going.
This hanging decoration features a sweet pair of birds in Santa hats cosying up under a snowflake. It will look adorable hung on your Christmas tree, and is sure to be the quirkiest addition to your home this winter.
Spread your festive wings!