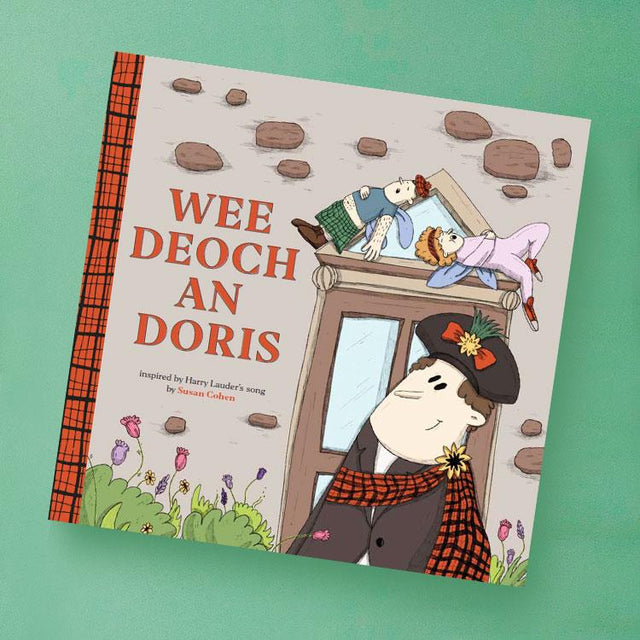 Key Features

By Susan Cohen
Inspired by Harry Lauder's song
Style - colour illustrations
Dimension - 24 cm x 24 cm
32 pages
This beautiful children's book is intended to provide an opportunity to sing Harry Lauder's much-loved song, 'Wee Deoch an' Doris' over and over again!
Wee Deoch and his best friend Doris are wee fairies who live above the door of the Laird's big house. It's their job to spread love, joy and song so everybody who leaves the big house goes home with a happy feeling inside.
It all goes well until they fall asleep on the Laird's birthday! Everybody had left except for Harry. Wee Deoch and Doris leap into action and soon get Harry singing the familiar song which warms his heart an' echoes beyond the big house.
A classic for the whole family!