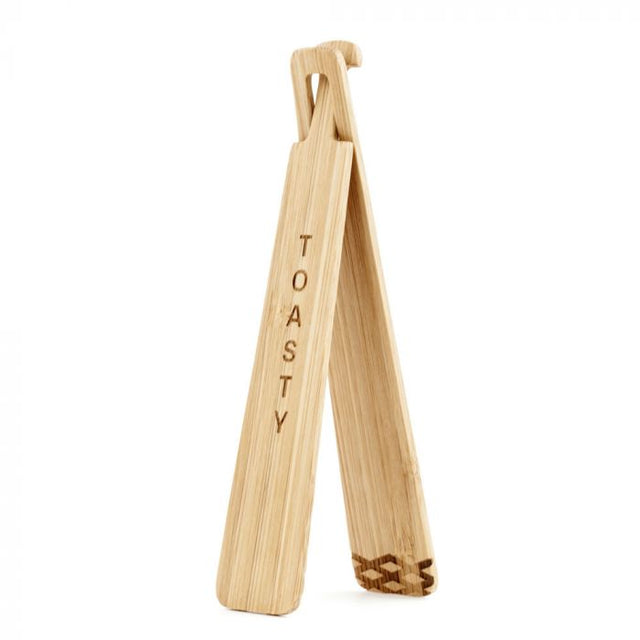 Key Features
Interlocking design
Material - Bamboo
Colour - natural brown
Dimension - approx. 16.5 cm x 7 cm
This handy pair will make any kitchen task easy! By clicking the two separate pieces together you'll be provided natural spring action for easy one handed salad prep or grabbing that hot piece of toast safely.
High quality bamboo has been reported to be stronger than steel and has great durability.

Grab all those tasty things!