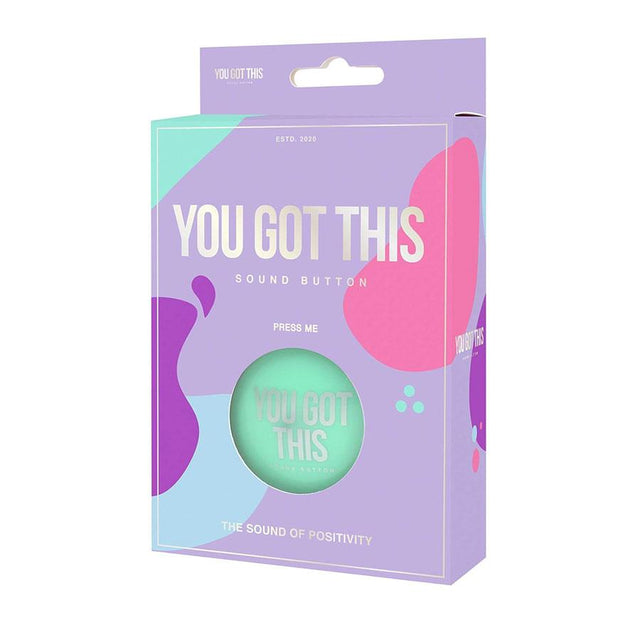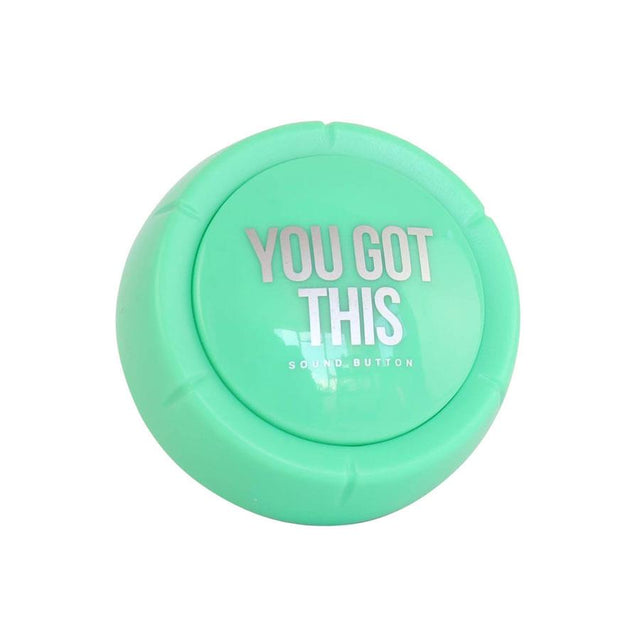 Key Features

Motivational sound button

Colour - Mint green with silver text
Message - You got this
Press for encouragement

Requires 2 x AAA Battery (included)
Pep talk gift for a friend!
Anxieties and self-doubt can crop up at any time in life, and sometimes it's as simple as hearing a few encouraging words to get us back on track. For moments when our bestie isn't around, this positive affirmation sound button will have our backs!
A fun and thoughtful gift idea for anyone who sometimes questions their own abilities. This button would be perfect for anyone starting a new job, year of studies or taking steps towards one of their big dreams.
It's true, you do got this!