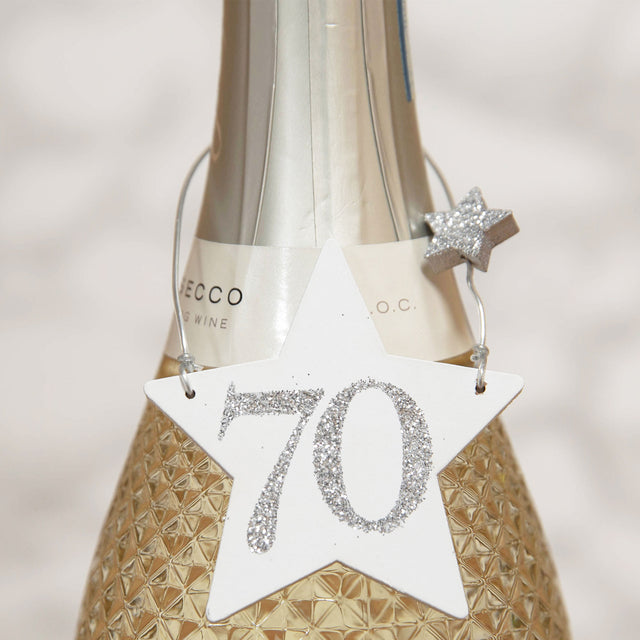 Key Features
Number -70
Silver glitter on white
Materials - MDF, metal wire
Dimensions - star 6 cm
Hang around a bottle for a special birthday!
Bring some extra sparkle to the 70th birthday or special anniversary celebrations with this white wooden star wine bottle tag with silver glitter milestone age tag!
It's a sparkling finishing touch to that fantastic bottle shared on the special day!

Birthday cheers!