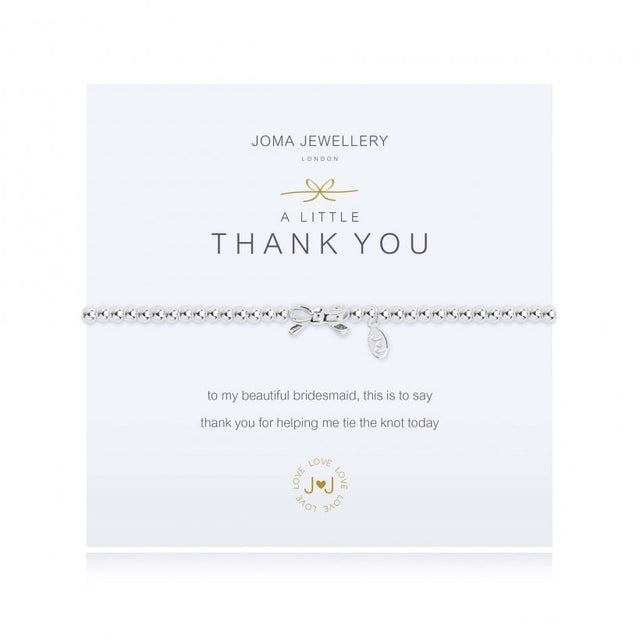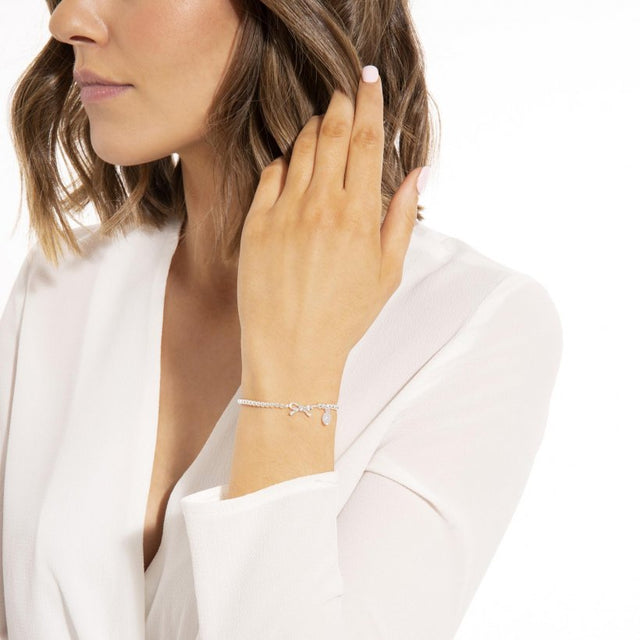 Key Features
Bridesmaid themed
Material - Silver plated
Type - Elasticated
Length - 18cm
Presented on a cute jewellery card
Thoughtful gift for your lovely Bridesmaid!
Bridesmaids do an amazing job! They make sure you can be as relaxed as possible and just enjoy the excitement on your wedding day. This lovely little bracelet with a silver bow on a beaded elastic chain is a wonderful sentimental present to show your appreciation for being a part of this special event. It is presented on a lovely card that features the words "to my beautiful bridesmaid, this is to say, thank you for helping me tie the knot today".
A thoughtful way to say thank you for the friendship love and support she has given you and a cute reminder of how happy you are that she was a part of the most important day in your life.
Take a bow!