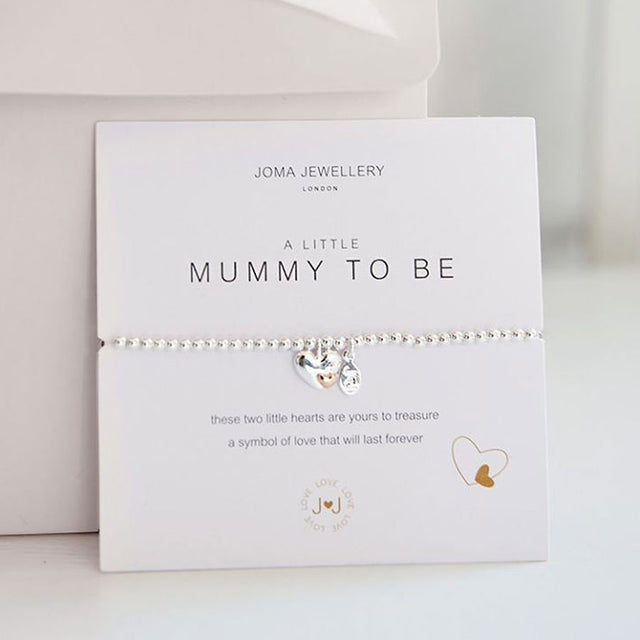 Key Features
Beautiful double heart charm

Material - Silver & rose gold plated
Elasticated
Length - 18cm
Presented in cute little packet
Wonderful gift idea for expecting mothers
A perfect way to celebrate one of the most exciting times in life! This beautiful charm bracelet features a silver plated puffed heart with a small rose gold plated puffed heart detail. The silver plated beads are stringed on an elastic thread, which makes it very easy to wear. This lovely item is presented on a card with the words 'these two little hearts are yours to treasure a symbol of love that will last forever'.
A wonderful gift idea for an expecting mother! It celebrates this special time and is a cute little reminder of that important bond that is there even before a little one is born. This could also be the perfect little gift for the very first Mother's Day!
A little bundle of love!