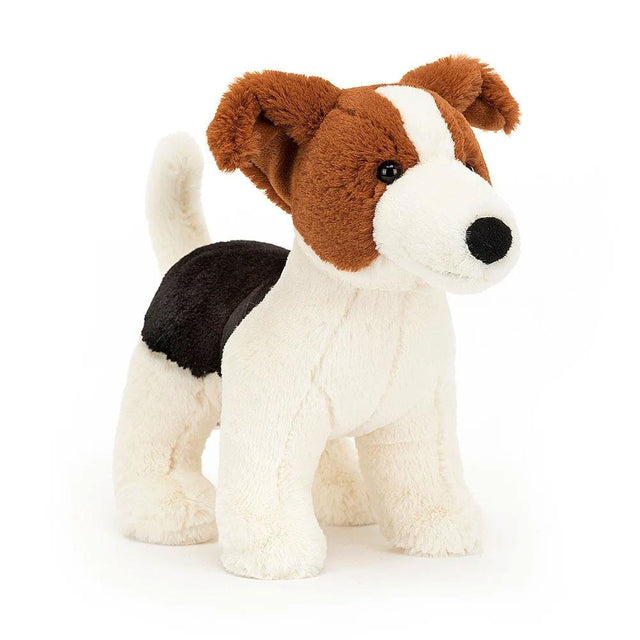 Key Features
Cute beaded eyes
Colours - brown, black & white
Material - Polyester plush
Suitable from birth
Dimension - 18 cm x 16 cm
Albert Jack Russell is such a happy pup!  With his soft cream fur with black and brown patches he looks so stylish.
With perky ears and a waggly tail, Albert loves to run around the garden. Just watch out for him digging up the carnations!

A champion digger and champion companion!