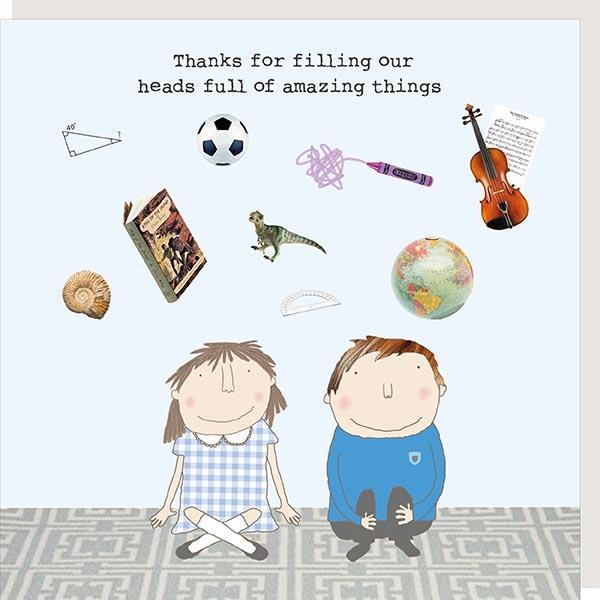 Key Features
Illustrated greeting card
By Rosie Made a Thing
Dimensions: 145mm x 145mm
Blank inside!
Printed in the UK on high quality textured board. Blank inside with a pebble envelope. The front of the card features school pupils with learning activities and reads 'Thanks for filling our heads full of amazing things'.
Thank you teacher!