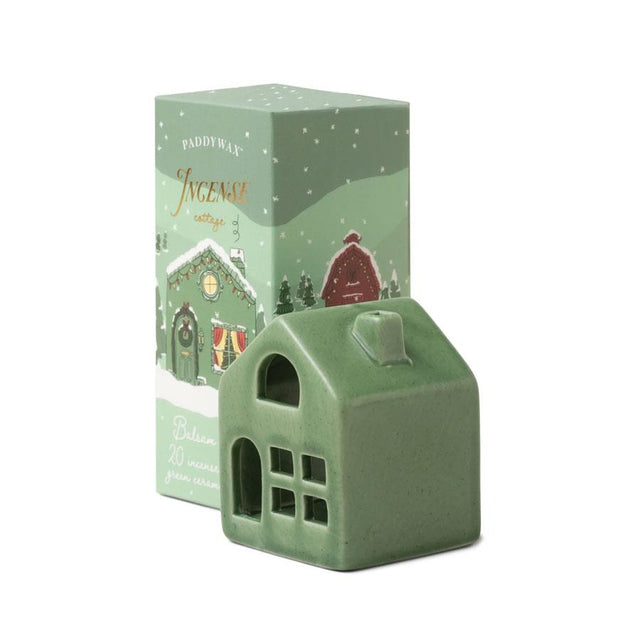 Key Features

Cute cottage design

Comes with 20 Incense cones

Fragrance - Balsam and Fir
Holder made of ceramic
Box measures 5.3 cm x 5.3 cm x 11.6 cm

Gorgeous little house warming gift idea

Perfect for flame-free spaces, this cute and quirky incense holder will bring ambience to your living or bedroom. Enjoy beautiful fragrance and the nightly ritual of lighting incense, bringing your mind and body into a restful state.
An adorable green home design that will add charm to your mantle piece or bedside cabinet. The holder comes with 20 cones to keep the vibes cosy and your home smelling delightful.

Looks green, smells great!