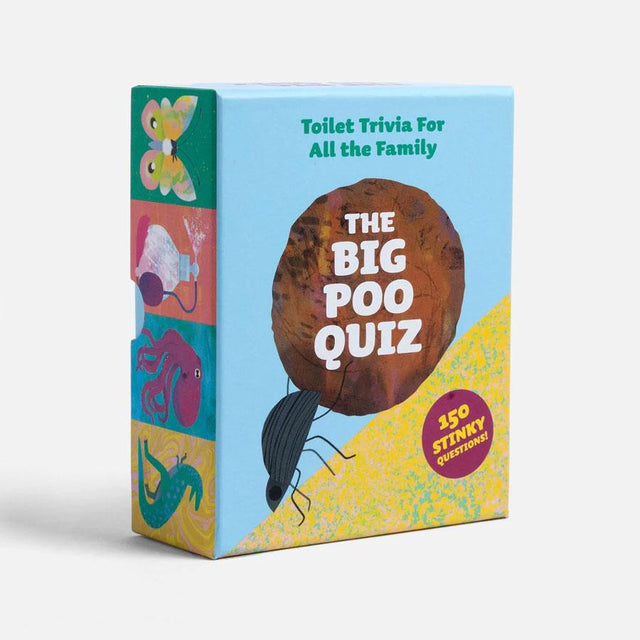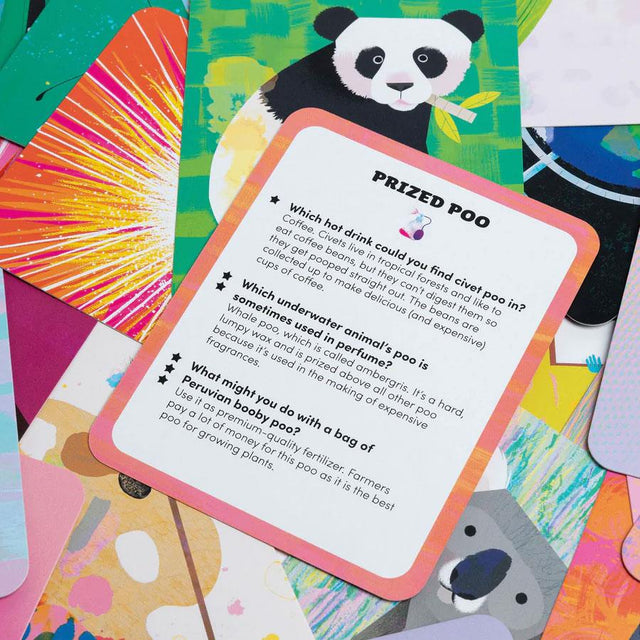 by Maia Gifts
Big Poo Quiz: Toilet Trivia For The Family
Key Features
Poo themed
Cute illustrations
Contains - 50 cards
Box - 13.3 cm x 10.7 cm x 5 cm
Do you know what bat poo has in common with fireworks? Ever wondered what you call a person who studies poo? Brush up on your toilet trivia with these family-friendly quiz cards all about the stinky stuff.
Each card features an easy, medium and hard question guaranteed to challenge even the most knowledgeable poo-head.
No potty mouths here!