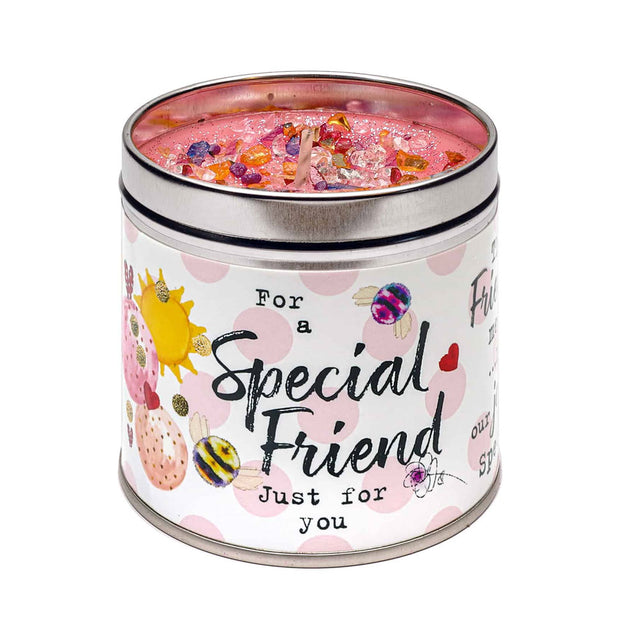 Key Features
With sparkling decoration
Scent - sparkling Neroni, citrus & sandalwood
Burn time - 50 hours
Dimension - 8 cm x 8 cm
Perfect gift for your best friend!
This lovely candle in a tin is topped with sparkling decorations and features the words 'special friend' along the side of the tin.

Make a friend feel special!