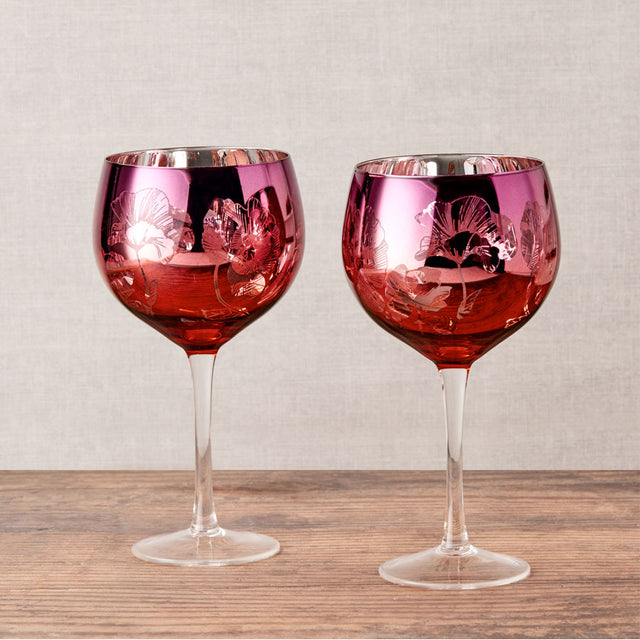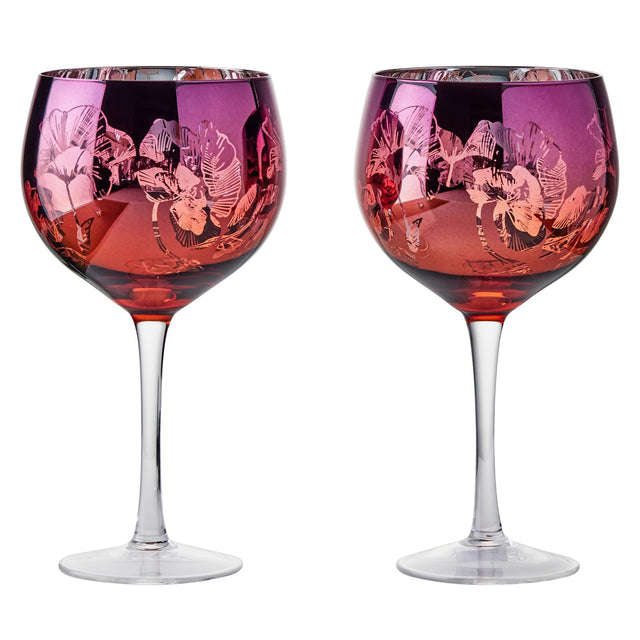 by Maia Gifts
Bloom Pink and Orange Floral Gin Glass Set
Key Features
Pink & orange ombre finish
Floral design
Set of 2
Material - glass
Each holds - 70cl
Hand wash only
Dimension - 11.5 cm x 11.5 cm x 22 cm
Bloom is a delicate design, made of fine lines and carefully considered strokes, to ensure the right balance between subtlety and elegance. The reflective outside of each bowl has a graduated colour palette. The hue changes from a soft orange to a warm pink.
Detailed into this is the beautiful floral pattern from which Bloom gets its name, and with the help of the mirrored silver finish on the inside of each glass, the bouquet of flowers shines through.
A stunning addition to your glassware collection!