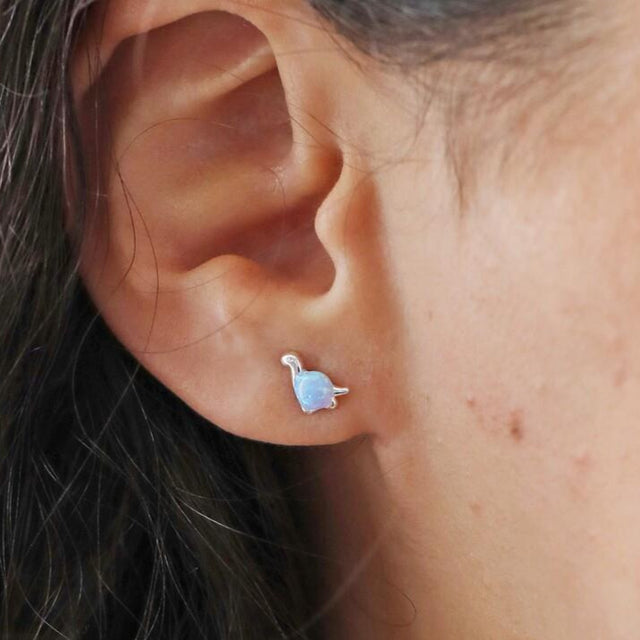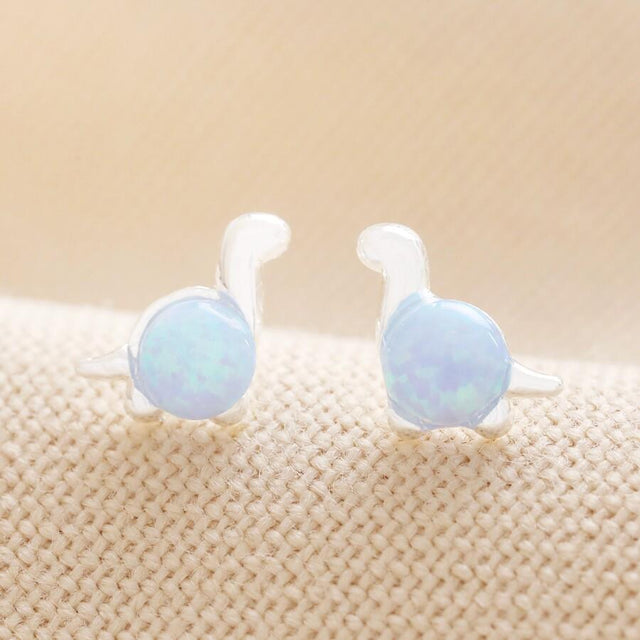 by Lisa Angel
Blue Opal Dinosaur Stud Earrings Silver
Key Features

Stud Earrings
Dinosaur design

Material - sterling silver plated brass
Gemstone - blue opalite

Sterling silver posts
Measures approx 6 mm x 7 mm x 2 mm
Beautiful gift for Dino lovers!

Embrace a prehistoric-inspired look with these quirky diplodocus stud earrings. Crafted from sparkling silver with vibrant blue opal embellishments, they'll make a ferocious addition to any outfit! The sterling silver posts are hypoallergenic, making them perfect for sensitive skin or first piercings.
Any dinosaur lover will be delighted to add these beauties to their jewellery collection. Prepare to be wowed by the iridescent dreaminess of those opalite stones, which seem to glow somehow!
Jurassic style!