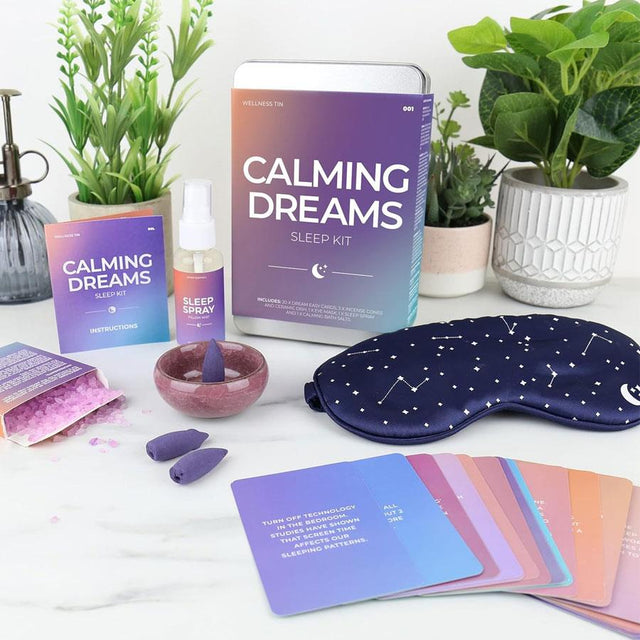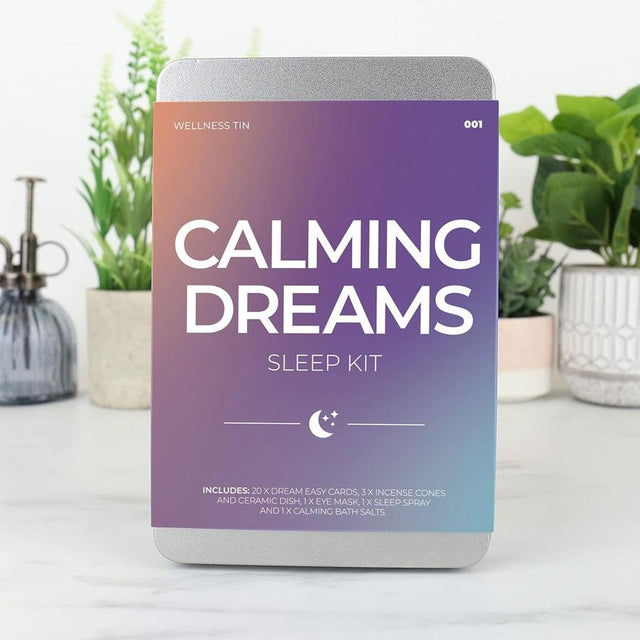 Key Features

20 Dream Easy Cards
3 Incense Cones & Ceramic Dish
Eye Mask and Sleep Spray
Calming Bath Salts
Wonderful self care kit
Make night time heavenly each and every evening with this beautiful Calming Dreams self care kit. Containing everything you need to set yourself up for a restful night's sleep, this kit will settle the mind and body to transform sleep-time into the ultimate recharge.
This lovely and helpful kit makes a really thoughtful gift idea for anyone who could do with some more self care in their lives, or any friend or loved one who struggles to wind down in the evenings.
Drift off into bliss!