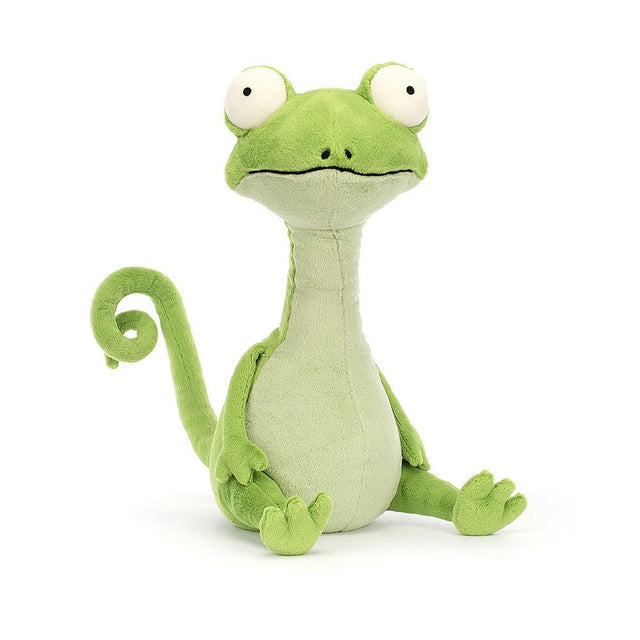 by Jellycat
Caractacus Chameleon Soft Toy
Key Features
Large eyes & stitched detailing
Colours - green & white
Material - Polyester plush
Size - 39 cm x 17 cm
Caractacus Chameleon is one bold character! With big meringue eyes and a mesmerizing expression, this zany lizard is ready for adventures.
His tiny arms, corkscrew tail and knobbly toes give him a lot of personality. With his bright lime and avocado green fur, Caractacus isn't too good at hiding!
Too cool to camouflage!