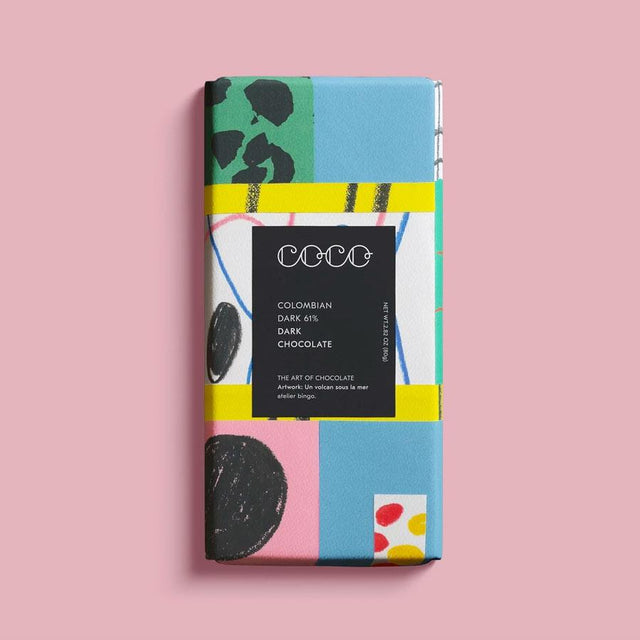 Key Features
Colombian chocolate
Bar - 80g
Artwork - Atelier Bingo
Contains Soya
Vegetarian, vegan & palm oil free
This fantastic chocolate bar features the seductive flavour of citric fruits and spices with herbal notes and light acid tones that creates the perfect balance between sweet notes and typical chocolate flavours.
The bar has a mild, creamy, and delicate texture and the beautiful artwork gives it an extra special touch.

Allergens: May contain traces of peanuts, nuts, milk and gluten.
Enjoy with all your senses!