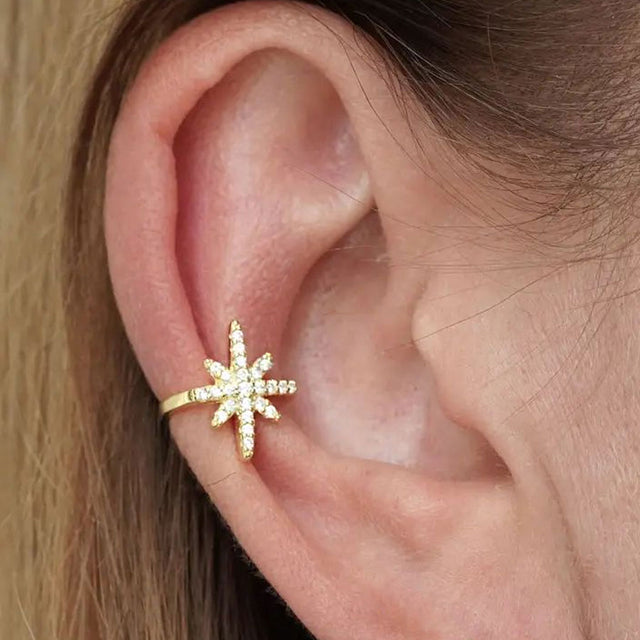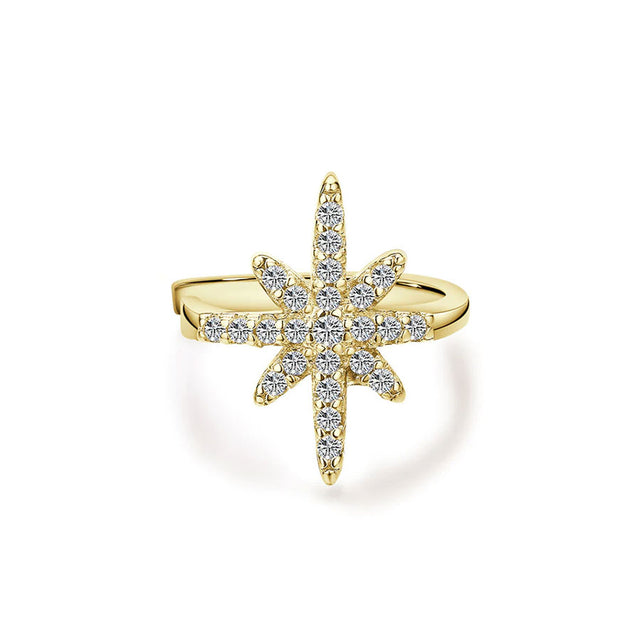 Key Features
Compass star design
Easy to wear ear cuff
No ear piercing required
Cubic Zirconia crystal detailing
Material - Gold plated Sterling silver
One size
Designed to fit the conch part of your ear, this stunning Compass star ear cuff is the perfect statement piece to wear alongside your ear piercings.
The beuatiful piece of jewellery is crafted from hallmarked sterling silver with a gold plated finish. It features super sparkly pavé-set cubic zirconia stone detailing that will add a glow to your look.
Simply slot it over your cartilage at the top of your ear and move it down to sit securely in your conch.

A compass to beauty!