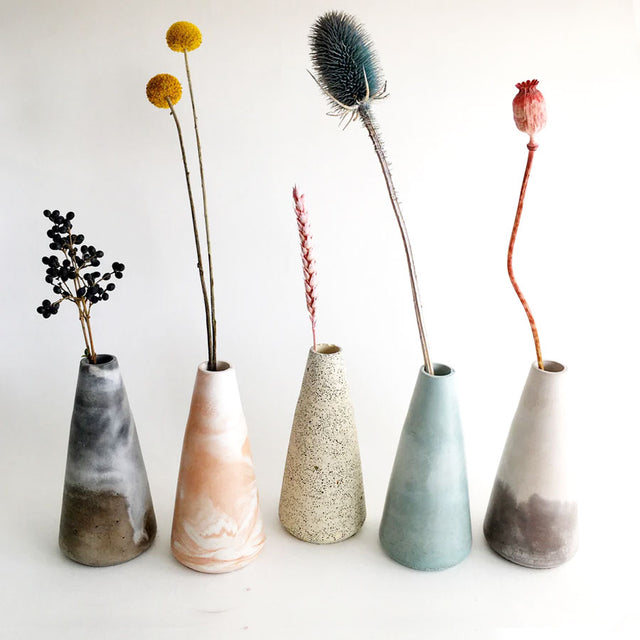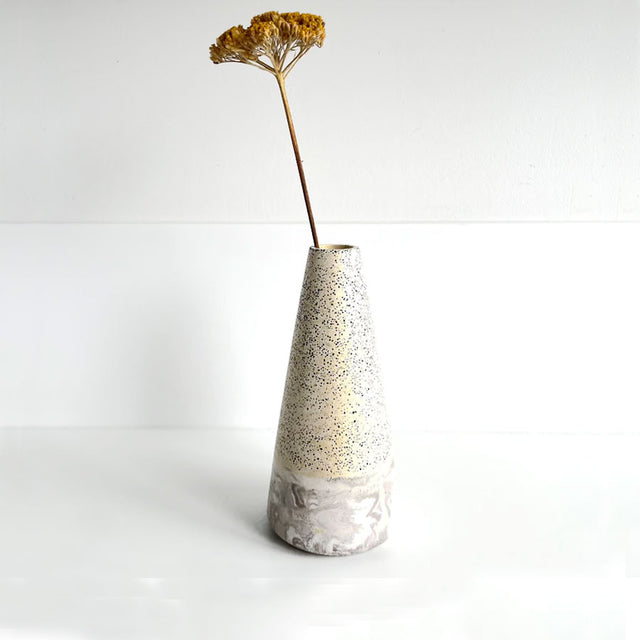 by Maia Gifts
Conical Concrete Vase - Assorted Designs
Key Features
Conical shape
Assorted designs
1 provided - selected at random
Material - concrete
Dimension - 15 cm tall x 7 cm diameter
This gorgeous vase will bring an industrial chic to your home! It i made from pigmented concrete. The super minimalist design is perfect for a few small dried or fresh flowers or simply as a decorative piece.
The hand made vases are waxed & polished and come with a sealed coating inside and a felt base.
The lovely home accessories come in assorted patterns & colours. We will select a beautiful one at random for you.
Form follows style!