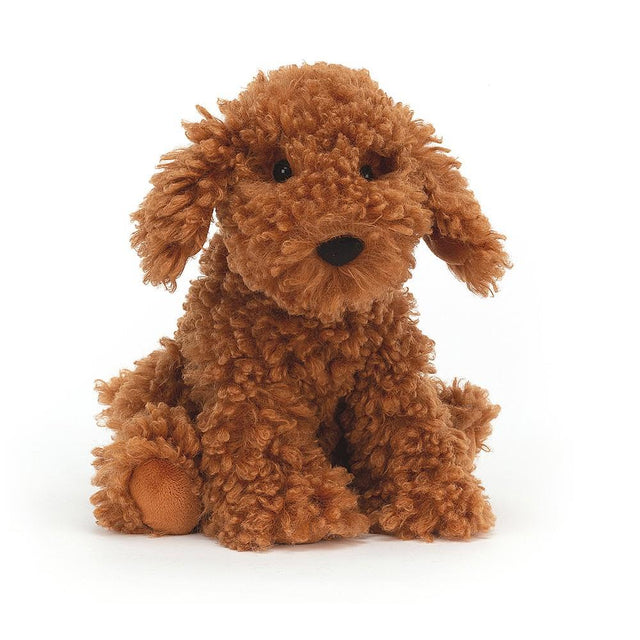 Key Features
Cute beaded eyes
Colour - brown
Suitable from birth
Material - Polyester plush
Dimension -

23 cm x 21 cm
This ruffly, fleecy pup will sit still if you ask, but is likely to be up and away the moment your back is turned! 
This tumbly, toffee-furred tearaway has soft suede paw pads and ears that skip in the wind!
Is it time to play yet? Is it? Is it?