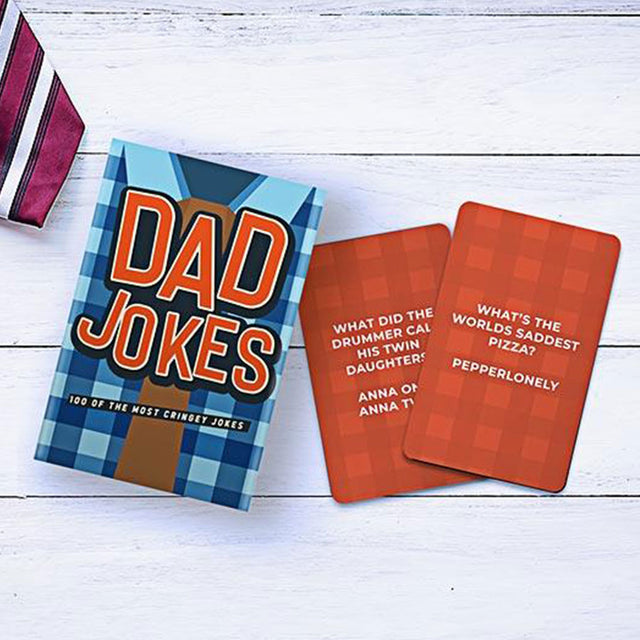 Key Features

Dad Joke Cards

Contains 100 cards

Perfect for cringey joke-makers
Great Father's Day Gift

The Dad Joke energy is strong with this set of 100 cards! Get ready to groan as new levels of cringe are unlocked with each joke. This fun set will have the whole family rolling their eyes and wondering if they are really related to Dad.

A fantastic Father's Day gift for Dad, this set of cards is also a great stocking filler or birthday gift for anyone who can always be relied upon to lower the comedic standards!
Stop...please...no more!