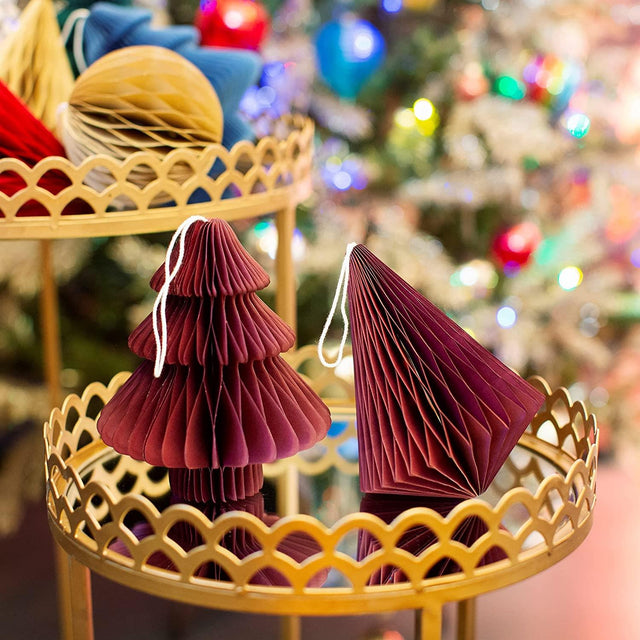 by Sass & Belle
Deep Red Paper Honeycomb Hanging Decoration - Assorted Designs
Key Features
Assorted Tree or Diamond shape
1 provided - selected at random
Colour - red
Material - Paper
Magnetic closure
This unique Honeycomb decoration will bring texture & a rich colour scheme to your festive home decor.
The magnetic closure gives it a sleek finish and makes it easy to store for next year. Best of all, it is eco-friendly!
The decoration comes in assorted designs, we will select a shape at random for you. If you have a specific shape in mind please let us know and we will match if available.
So pretty!