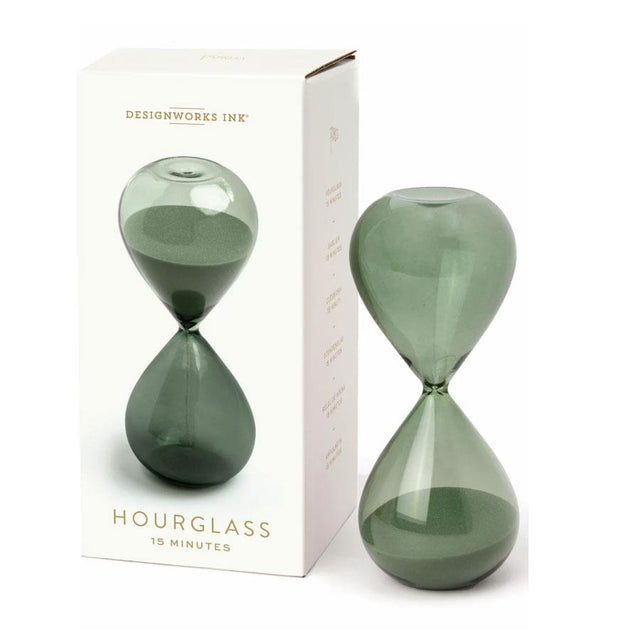 Key Features

Classic hourglass shape

15 minute timer

Green coloured glass
Height - 16.7 cm

Presented in a gift box
Gorgeous house warming gift

Track time the old school way, with an elegant modern look! This elegant green hourglass measures 15 minute increments with the sand inside. Perfect for taking a quick me-time break, or used as a countdown for a game or quiz, this timepiece will serve you time and again!
The sleek, minimalist glass design is also sure to look incredible on your desk at work or in any space in your home. Display on your mantle piece or sit it on your bookshelf to give off *smart-vibes*. A quirky and unusual gift idea.

A timeless time piece!