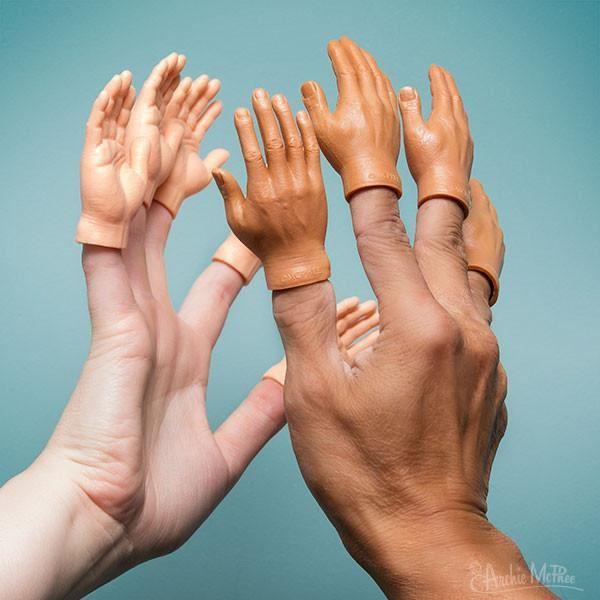 Key Features
Hand-shaped finger puppet
Each is 2-3/4" tall
Incredible Life-like detail
Right and Left Hands Available
One Chosen at random for You
Great Gift for Jokers!
OUT WITH THE RIGHT, IN WITH THE LEFT Finally, Left Finger Hands are here! Buy these for your favorite lefty. The dream is real.

Tiny Hands make for Big Fun!