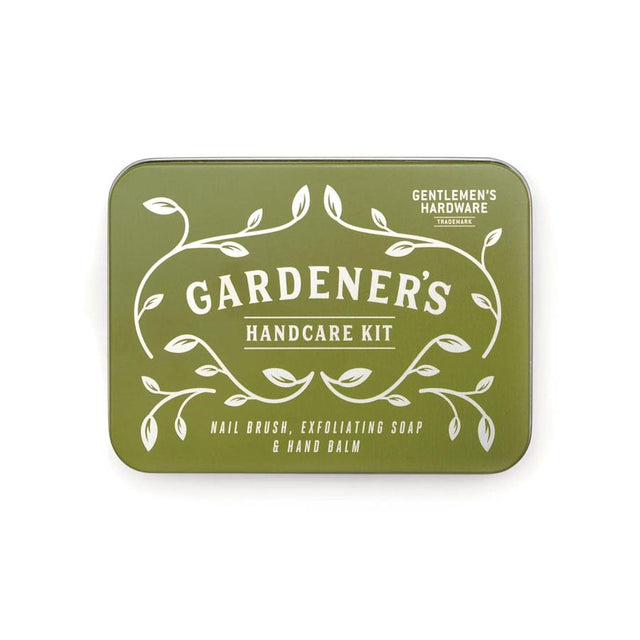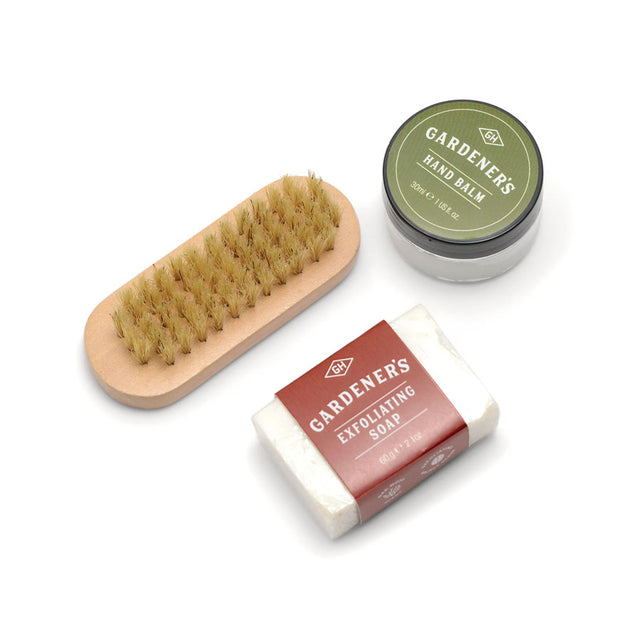 Key Features

Gardener inspired hand care set
Nail brush, exfoliating soap & hand balm

Presented in a stylish metal tin
Size - 13 cm 9.5 cm x 4.2 cm
Fantastic gift for gardeners
R Keeping the garden beautiful can take its toll on weary gardener's hands, but worry no more as the Gardener's hand care kit is here to refresh and renew! Containing a nail brush, exfoliating soap and a hand balm in a lovely green tin that's perfect for anyone with a green thumb.
The perfect present for a keen gardener in need of a wee treat. This handy set is sure to become a treasured gift. They can use the tin box for small gardening supplies after.

Dirty work doesn't have to mean dirty hands!