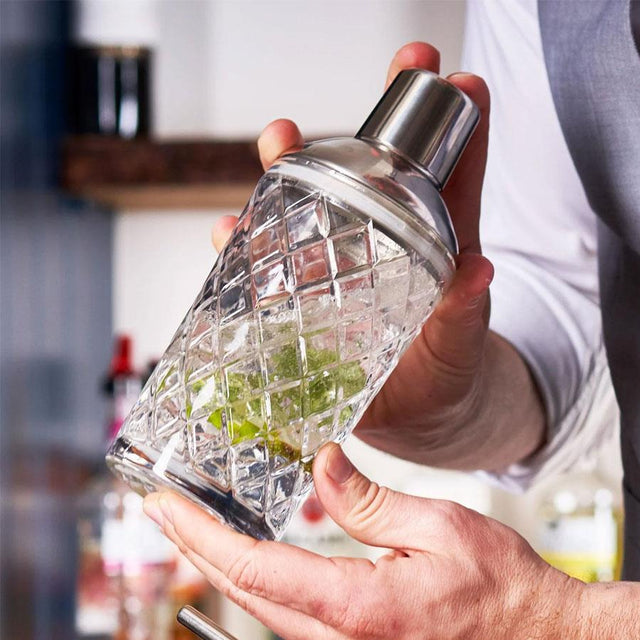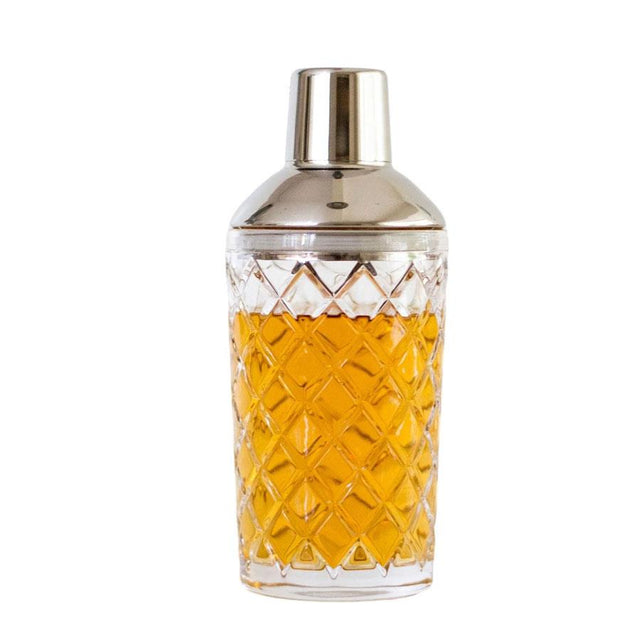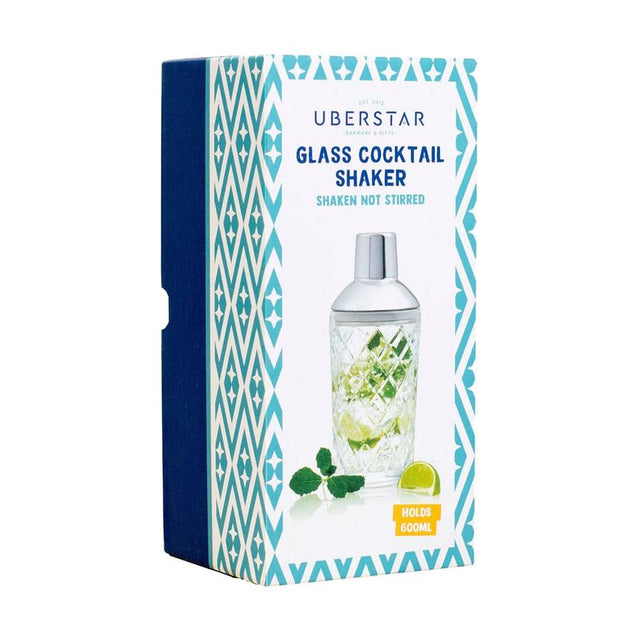 Key Features
Elegant cut glass shaker
Perfect for mixing cocktails
Doubles up as a liquor decanter
Features a built in strainer
Holds - 600ml
Dimension - 21 cm x 9 cm x 9 cm
Presented in a gift box
Whether you are mixing up a mojito or a martini this cocktail shaker will make it taste even better! The cobbler design features a built in strainer, making it as easy as possible to shake and pour.
The chunky yet elegant cut glass vessel feels reassuringly strong and in addition it doubles up as a decanter for your liquor. The stylish glass shaker lets you see the wonderful colours inside as you shake.

Look like a true mixologist!