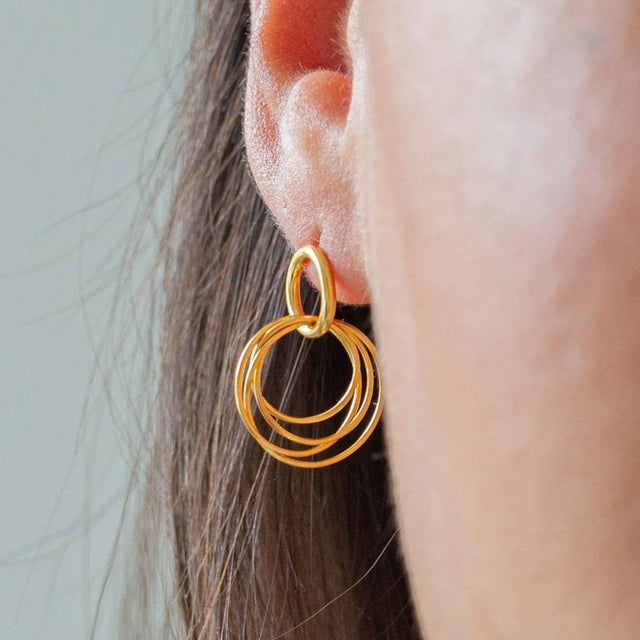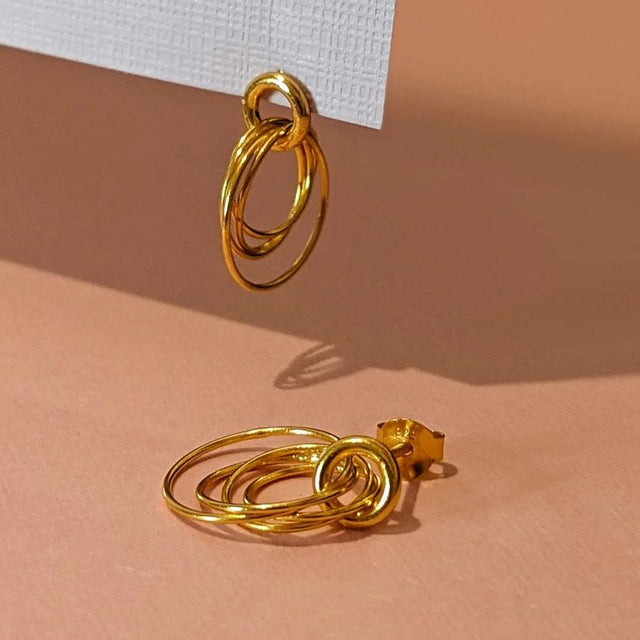 Key Features
Gold cluster design
Free moving hoops 
Gold plated finish
Material - recycled Sterling silver
Hypoallergenic
Dimensions - 1.4 cm x 1.8 cm
Ethical production - Supporting charities
This pair will add a stylish finish to your look! The gold hoop cluster earrings are a versatile addition to your jewellery collection. The sleek and elegant design features a stud style ring adorned with free moving circle elements.

Through a partnership with UK registered charity Teach a Man to Fish and the charities they work with across the globe these studs are a part of the 'Studs for Hope' collection.
This initiative empowers not only the pupils and children in poverty but also helps the communities they are part of to change lives for the better around the world. 
These studs in particular help children in India.
A cluster of beauty!