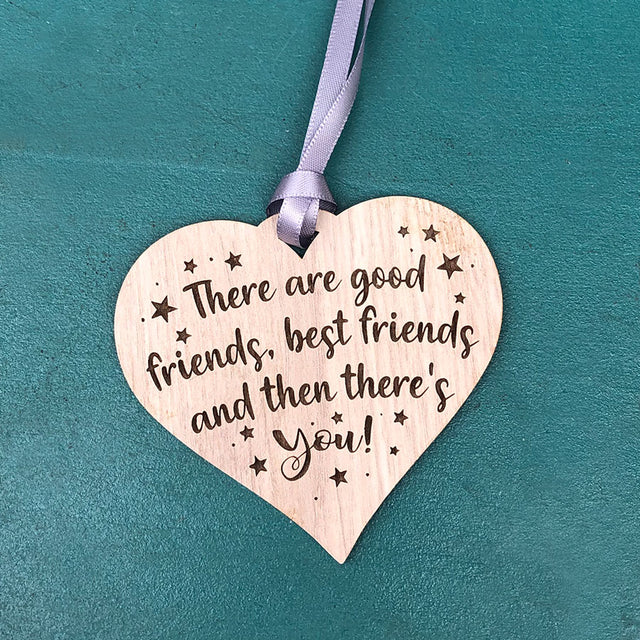 by Maia Gifts
Good Friends Hanging Heart Decoration
Key Features
Friendship themed

Colour - light brown
With ribbon
Material -Wood
Dimension - 8 cm x 9 cm
Bring a smile to a friend's face with this sweet hanging decoration! It features a lovely laser cut design with a meaningful sentiment, that embodies a special friendship perfectly.
The text reads 'There are good friends, best friends, and then there's you' and is accompanied by little star illustrations.
As special as your bestie!