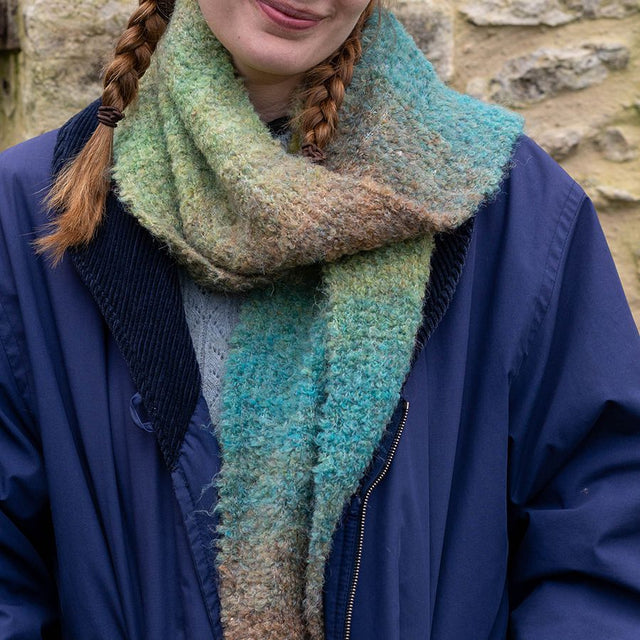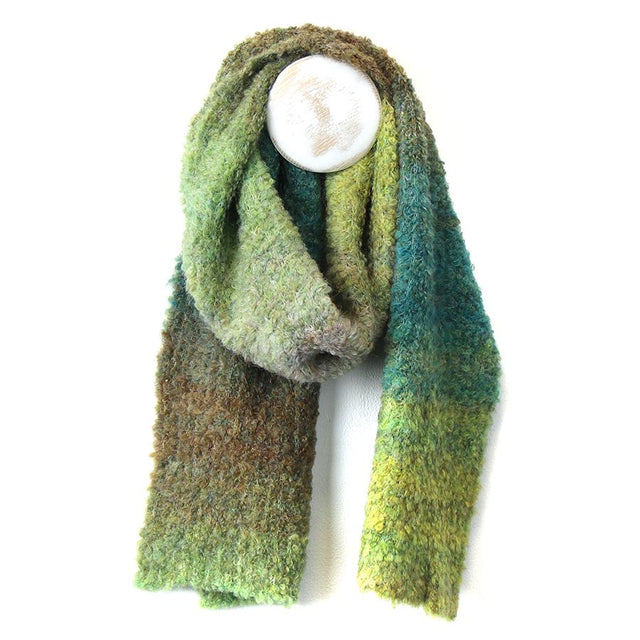 Key Features

Boucle knit scarf

Beautiful ombre design
Colour - Jade green, teal & olive
Material - Recycled Polyester blend
Measures - 180 cm x 25 cm

Would you rather be snug or stylish? Well...actually you don't have to choose! With this gorgeous and colourful scarf you can have the best of both worlds - a super soft boucle knit that will keep you cosy through the colder months, and a stylish ombre colourway that will add life to your winter wardrobe.
A really lovely gift idea for any lady who loves colour - particularly those yummy greens and teals that this scarf celebrates so beautifully.
Fashion has never been comfier!