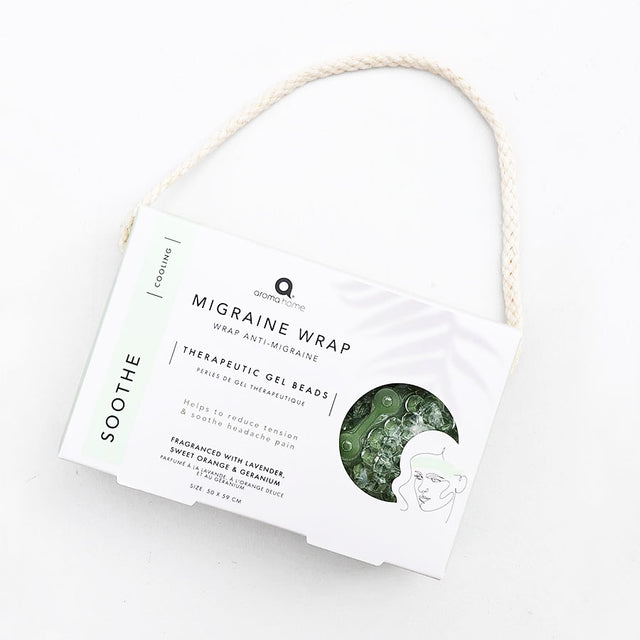 by Maia Gifts
Green Essentials Warming Gel Migraine Band
Key Features
Anti migraine wrap
With Lavender, Sweet Orange & Geranium
Gel bead filling
Material - Polyester & PVC
Colour - green
This fantastic product is perfect for anyone that suffers from Migraines & headaches. The soothing wrap can be chilled in the refrigerator and then placed on your forehead. It will help to reduce tension and sooth the pain.

The green band is filled with non-toxic gel beads and infused with a Lavender, Sweet Orange & Geranium blend of essential oils.
Feel the difference!