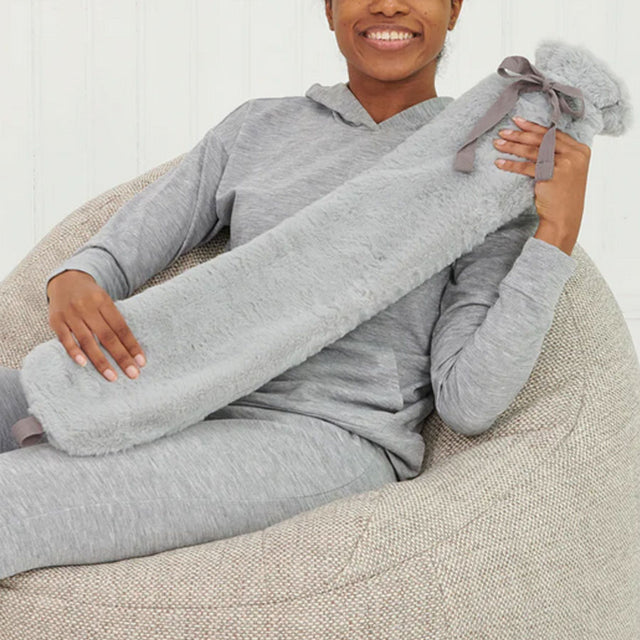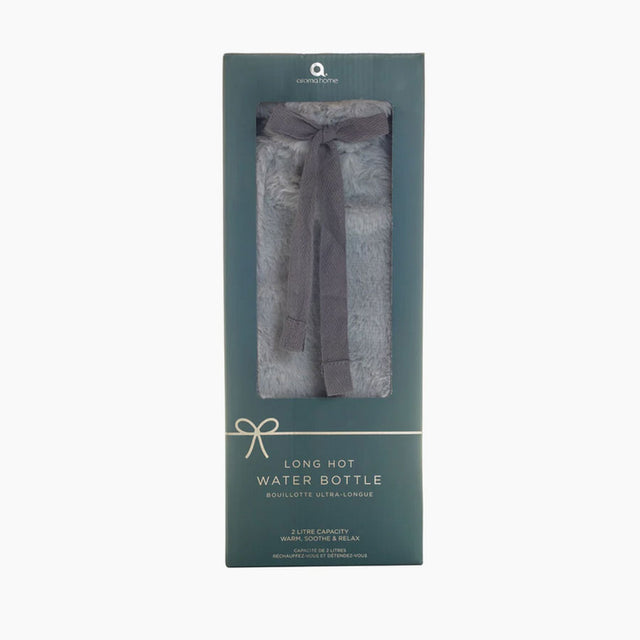 Key Features
Long hot water bottle
Soft faux fur finish
Colour - grey
Capacity - 2 Litre
Material - Polyester
Bottle - Rubber
Dimension - 72 cm x 14 cm
This grey faux fur hot water bottle is sure to keep you warm and cosy all winter long! Run your fingers along its furry exterior and feel the comforting warmth radiating from within. Delivering long-lasting heat, this lovely bottle is the perfect companion for cold days.
Heat therapy is also well-known as a great way to soothe menstrual cramps and back aches, so this long hot water bottle is a fantastic addition to your self care kit at home. A wonderful present for anyone who loves to be cosy and snuggle up on the sofa!
In this case, size matters!