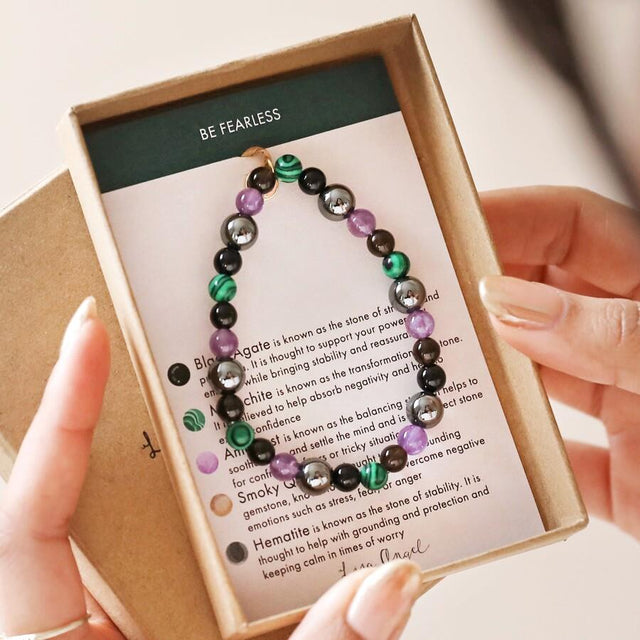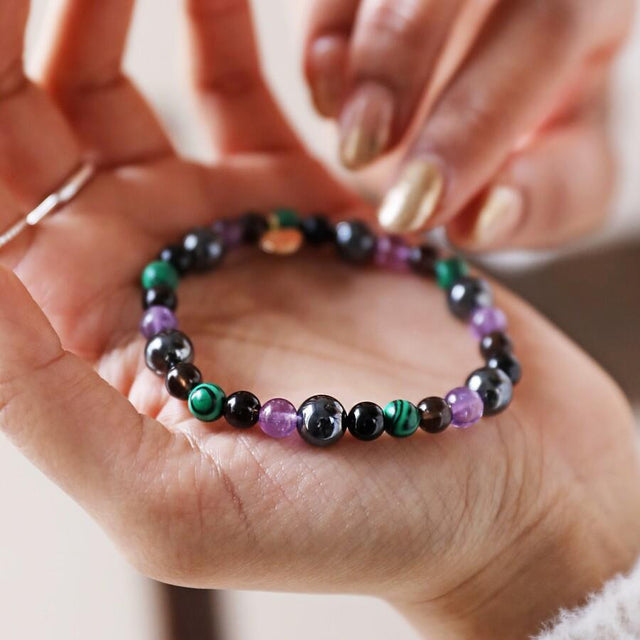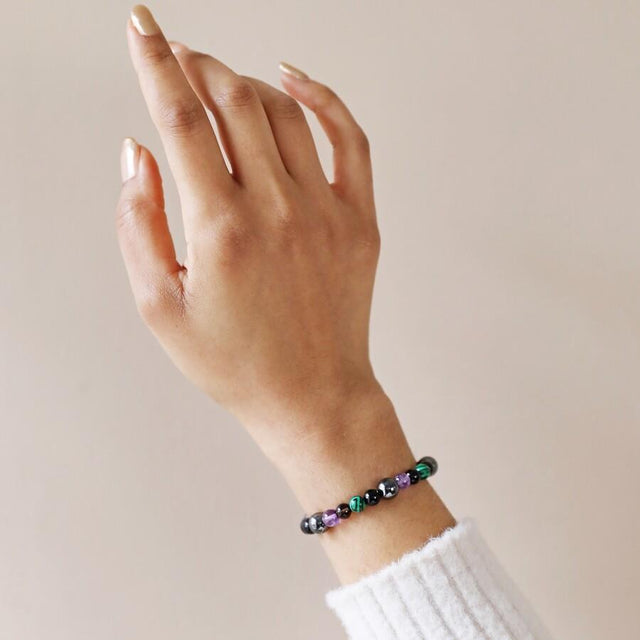 by Lisa Angel
Healing Semi Precious Stone Beaded Bracelet
Key Features

Beautiful beaded design
With malachite, quartz, amethyst, hematite and agate stones
Colours - green, purple, black, dark grey, brown

Elastic design

Presented in a gift box

Discover the healing properties of this stunning bracelet! Expertly crafted for an elegant look, it features only the finest semi precious stones, perfect to help you clear your energy and manifest miracles!
The stones used are known for their healing properties: Black agate promotes strength and protection, Malachite absorbs negative energy, Amethyst is creating balance, Smoky quartz is associated with overcoming negative emotions & hematite helps with keeping stability.
The beautiful bracelet comes with a crystal guide so you can learn about the properties of each stone. This beautiful piece of jewellery makes a thoughtful and intentional gift for someone you love, particularly when they are facing life's challenges or trying to find balance within themselves.
Uplift and inspire!