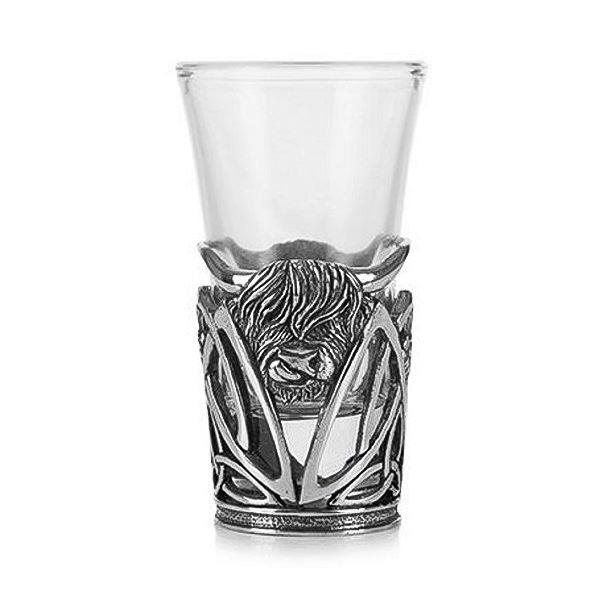 Key Features
Beautiful Highland Cow design
Holder can be removed
Material - pewter, glass
Dimension - 4 cm x 6 cm
A great way to have a shot!
This beautiful shot glass is the perfect addition to your drinking collection! It features a Celtic design with a highland cow in the centre clinging to the shot glass. It will add a special touch to any dinner party or gathering and will definitely get people talking!
The holder is made of pewter and can be released so that the glass can be washed. It is best to wash the cover with warm soapy water (it is not dishwasher safe).
Shop our stylish tweed shot glass bases made of reclaimed Whisky barrels:
For Single Design: Click Here
For Twin Design: Click Here
Make your favourite drink taste even better!